AMD LiquidVR SDK 1.0 launching today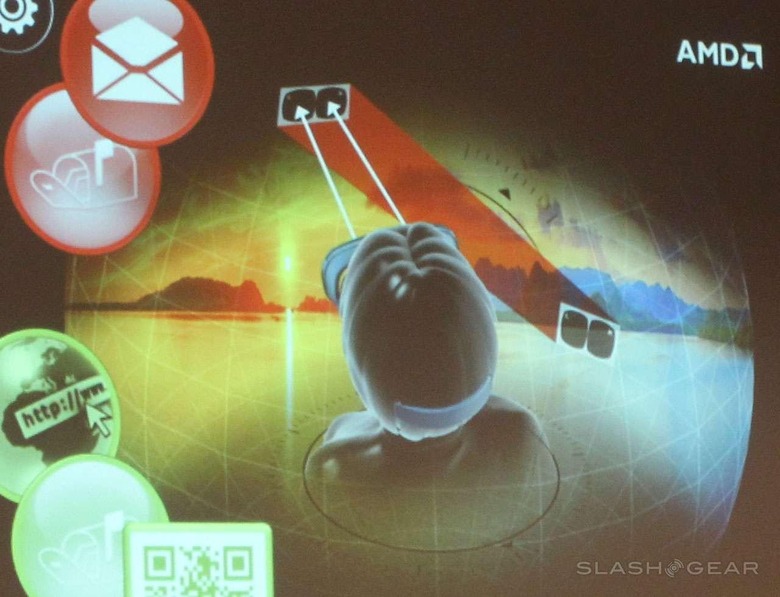 This week we've heard direct from AMD about their VR initiative, LiquidVR by AMD. This system will be pushed to developers with a LiquidVR SDK, a system that'll be launched this year. Inside LiquidVR SDK 1.0, users will be working with latest data latch, asynchronous shaders, affinity multi-GPU, and direct-to-display technology. Efficient GPU head tracking will join minimization of latency and stuttering. Latency reduction plays out alongside multi-GPU systems and content quality jumps, and a full seamless, plug-and-play VR experience is delivered.
Layla Mah, AMD Head Design Engineer, spoke at length about the LiquidVR SDK 1.0 release. Below you'll see a number of slides from her presentation on the four main features of LiquidVR SDK 1.0. "We have drivers, tools, and features available [in this SDK]," said Mah, "in addition tot he four main features shown here."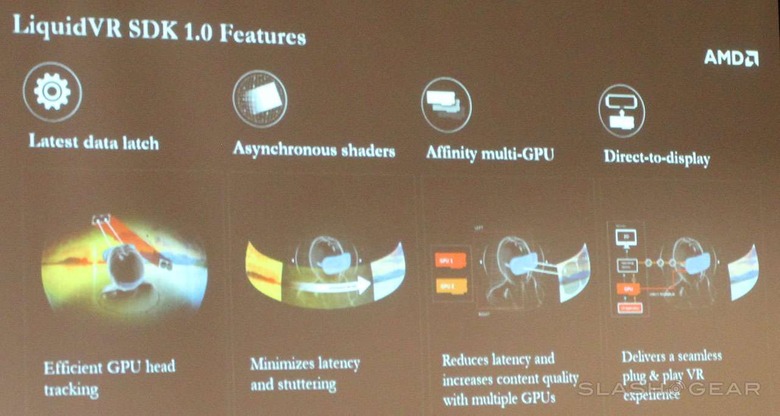 AMD's LiquidVR SDK 1.0 will be launched today for select partners – but it's not "limited" as such.
"Just contact us [at AMD]," said Koduri, AMD's CVP of Visual Computing. "When VR headsets are on the market, we want to be there," said Koduri, "We are not limiting, but we want whoever is working on VR to get support from us."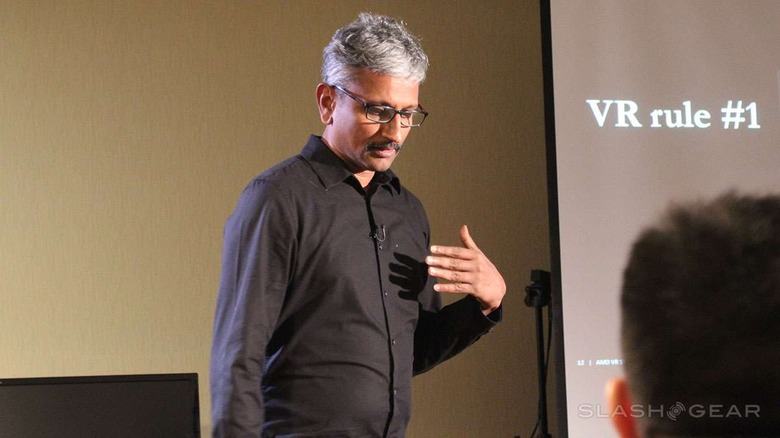 "It's at an alpha stage – we are getting a lot of feedback on it as people are using it. We are incorporating feedback into the API."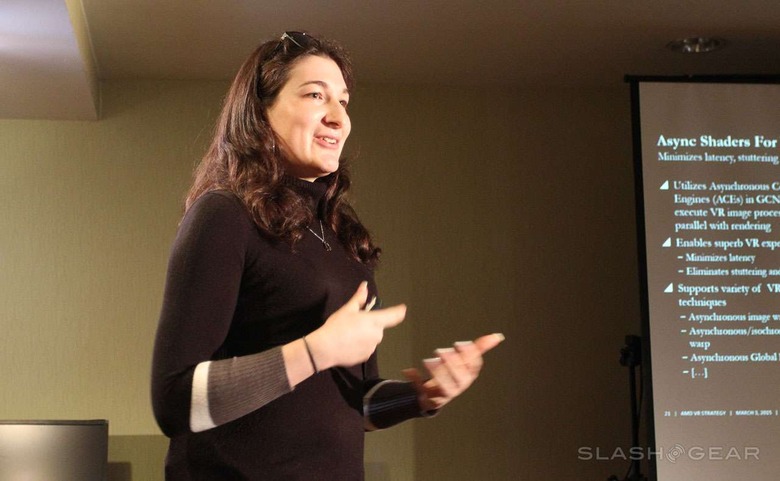 When asked about AMD's work with partners, Koduri said the following: "this is the VR GDC it looks like to me. We won't say anything about announcements with our partners or anything like that. Everyone that's doing cutting-edge VR work, we've been engaged with."