AMD Radeon HD 7990 makes an appearance at GDC 2013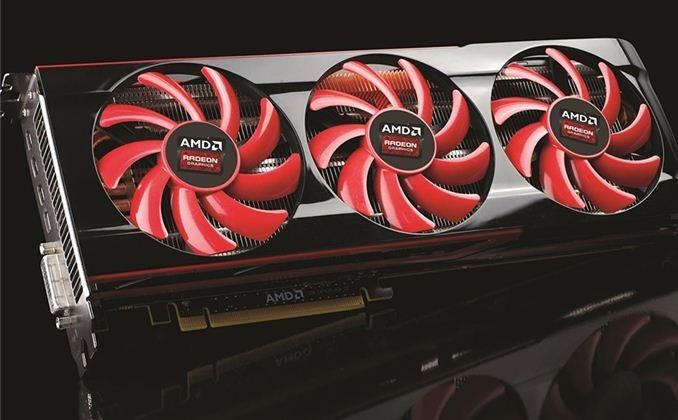 GDC 2013 has been pretty eventful all week long, and a lot of announcements have been made on new hardware and video games. However, AMD made an appearance but didn't quite announce anything, but they did tease their new Radeon HD 7990 graphics card, which has unofficially been out on the market from a few third-party vendors, but AMD has never made it official.
The company made the new graphics card official earlier today, unveiling the official design of the card during a press conference at GDC 2013 (seen above). Little else is known about the new card, though. However, game developing studio DICE has admitted to using the HD 7990 card for its 17-minute Battlefield 4 preview that we reported on a couple days ago.
Other than a few pictures that we were treated with, nothing else was said about the specs of the card, other than that it's a dual Tahiti card. However, the photos do give away some clues about the card itself. First off, the card has a complete open-air cooler, as opposed to previous dual-GPU cards sporting full blowers. This means that your computer case will have to be particularly well-ventilated and breezy.
There are also two 8-pin PCI-express connectors, which means that the power rating probably hovers around 375 watts, so you'll definitely need a fairly robust power supply in order to get feed an adequate amount of juice to this bad boy. Other than that, AMD said that the card will be coming soon, but no word on an official release date.
[via AnandTech]