Battlefield 4 announced, launching this fall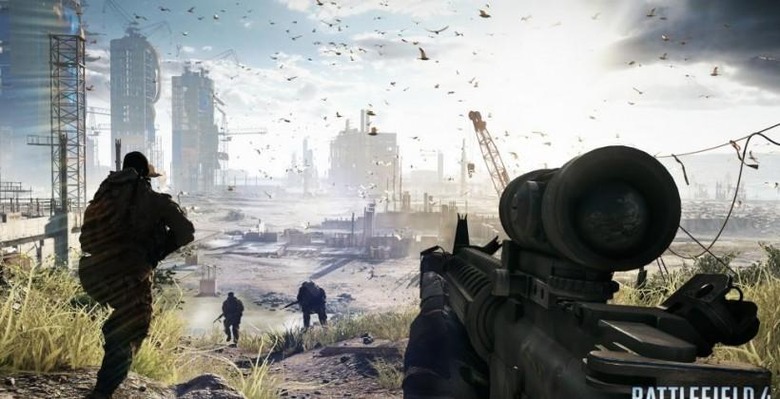 It seems like only yesterday when Battlefield 3 was announced and launched, but Electronic Arts has announced that the next installment in the series, Battlefield 4, will be launching this fall. The game will be coming to Windows, PlayStation 3, PlayStation 4, and the Xbox 360. The publisher confirmed, however, that the game won't be heading to Wii U.
As expected, the game will be developed by DICE, the Swedish game studio owned by EA. The game is up for pre-order right now on EA's Origin service, where you can either get the Deluxe Edition for $70, or the Standard Edition for $60. The Deluxe Edition comes with access to the beta, as well as a handful of bonus content.
Right off the bat, EA also released a whopping 17-minute gameplay trailer that shows off the prologue of the game, featuring a squad of soldiers on the run from Russian spec-op soldiers in Azerbaijan, Baku. It's pretty intense to say the least, and it only gets us more excited for the game at this point.
No price for the PS4 version of the game was disclosed, but we should hear more about that soon. As for availability on Microsoft's next-generation Xbox gaming console, we would be surprised if Battlefield 4 wasn't arriving on the console, but chances are we'll see DICE make an appearance at Microsoft's next-gen Xbox reveal event to show off some new tricks.