AMD Radeon HD 6990 gets premature preview

An unannounced dual-core AMD graphics card believed to be the Radeon HD 6990 has been casually flaunted at a Fusion APU launch event. According to itPOC, AMD GPU general manager Matt Skynner whipped out the card while discussing the company's APU technology; the HD 6990 is believed to pair two sets of 1,920 stream processors for a total of 3,840.
There's also talk of 4GB of GDDR5 memory, while connectivity includes dual-DVI and three Mini DisplayPort outputs. The double-width card is expected to suck down 30W during idle and 300W under full load.
AMD is expected to officially announce the Radeon HD 6990 in the latter half of February 2011. No word on pricing at this stage, but we'd expect it to be at the top end of the market.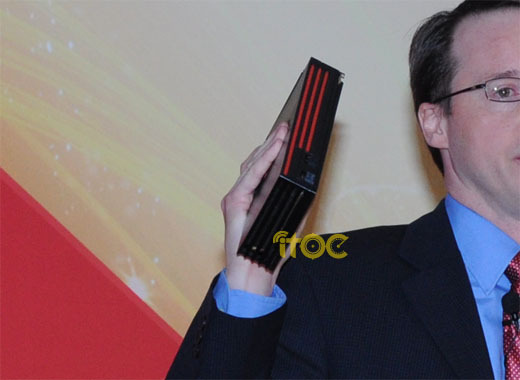 [via Expreview]