AMD Radeon HD 6970/6950 due third week of Dec, undercutting GeForce GTX 580?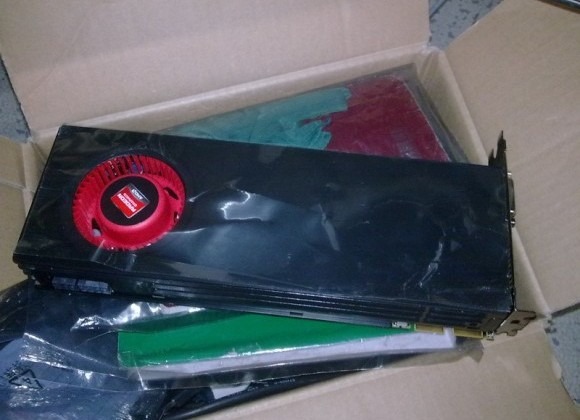 AMD's reportedly delayed Radeon HD 6970/6950 GPUs are apparently on course for release in the third week of December 2010, though initial supplies of the new chips are expected to be limited. Quoting sources at video card manufacturers, DigiTimes claims that AMD will price the new Radeon HD 6970 at around $50-70 less than the NVIDIA GeForce GTX 580.
That's supposedly because initial benchmarking has shown that the GTX 580 outperforms the HD 6970, and AMD is expected to undercut its rival so as to make up for the disadvantage. Still, it's also tipped to have a lower TDP than the NVIDIA, as well as offer more connections: two DVI ports, two Mini DisplayPorts, and an HDMI port. According to earlier leaks, the Cayman-based video cards will pack 1,536 stream processors, 32 ROPs, 96 texture units and 2GB of GDDR5 memory.