AMD Preparing 'Bobcat' Atom Rival For November Announcement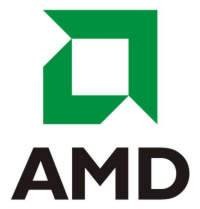 AMD isn't letting their disappointing financial performance slow them down; fresh CEO Dirk Meyer has revealed that the company is preparing to reveal their rival to Intel's Atom CPU in November.  The chip, which has been codenamed 'Bobcat', will have a 1GHz clock speed, 128KB of L1 cache and 256KB of L2 cache, together with an on-board memory controller for 400MHz DDR2 RAM. 
By in effect integrating the Northbridge, Bobcat has an ostensibly higher TDP than Atom does – 8W compared to the Intel chip's 2.5W – however Atom needs to be paired with a separate Northbridge with a TDP of around 6W alone.  AMD will use an 800MHz HyperTransport link to connect Bobcat, which will be a 812-pin, 27mm² BGA chipset, to the rest of the system.
Although there's no word on how long before AMD actually release the commercial version of Bobcat – after all, they've only promised more detail in November, not a launch – previous discussion of an ultraportable budget chipset have suggested it will reach shelves in the second half of 2009.  By then, Intel will be hoping that their production delays are out of the way.