AMD Phenom X4 Black Edition CPU plus two eco-chips announced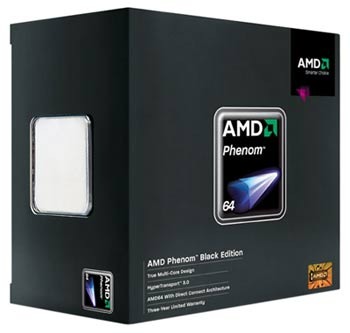 AMD have announced three new processors in its quad-core Phenom X4 range, the new flagship 9950 Black Edition and two more power-friendly chips, the Phenom X4 9350e and Phenom X4 9150e.  AMD uses 'Black Edition' labelling to indicate processors that are ready out-of-the-box for overclocking, and the 9950 is no exception; a max TDP of 140 watts with a clock speed of 2.6GHz.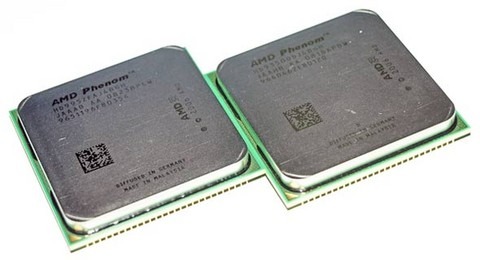 Ironically, each of the processors is, fundamentally, the same.  Where they differ is in the settings AMD gives them, and the assumed priority of the end-user.  So, where the 9950's voltage can be adjusted from 1.05 – 1.3v, the 9350e and 9150e are locked to at most 1.125v, giving 2.0GHz and 1.8GHz speeds respectively.  That results in a TDP of just 65W.
Each chip has an integrated 128-bit wide memory controller (capable of being split into two independent 64-bit channels) and supports RAM DIMMs up to PC2 8500 (DDR2-1066MHz). They're currently 65nm, but AMD are planning 45nm versions in the future.
The Phenom X4 9950 Black Edition is priced at $235, while the Phenom X4 9350e & 9150 chips are priced at $195 and $175 respectively. Plenty more detail at HotHardware.