AMD Opteron 6300 Series slots a 16-core Piledriver in your server rack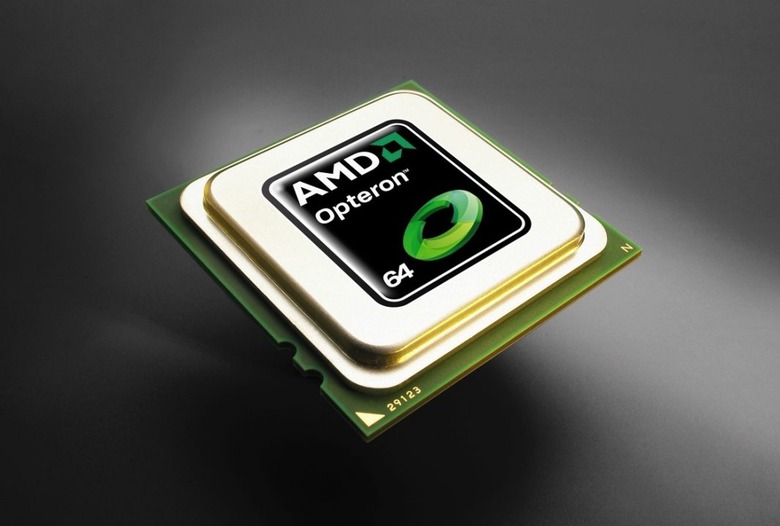 AMD has launched its latest next-gen Opteron 6300 Series processors, aiming to power the server you buy tomorrow, and the more mainstream branch of its twin enterprise chip strategy. The new chips – which promise up to 24-percent higher performance versus the Opteron 6200 processors the new range replaces – use AMD's Piledriver core technology for reduced power consumption: that means cooler, faster servers that are cheaper to run.
The Opteron 6300 Series line-up maxes out at 3.5GHz base frequency, though there's up to 3.8GHz on offer in AMD Turbo CORE mode. 4-, 6-, 8-, 12-, and 16-core versions are offered, with TDPs ranging from 85W in the 6366 HE low-power model, through to 140W for the 16-core, 2.8GHz 6386 S top of the line chip.
Up to four 1866MHz memory channels are supported, and AMD claims the 6300 Series is the only x86 processor to work with ultralow voltage 1.25v memory. Each CPU can handle up to 384GB of memory – spread over up to 12 DIMMs – and up to four x16 HyperTransport links (each up to 6.4GT/s).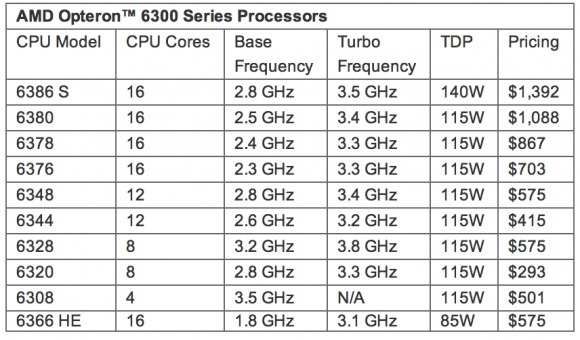 However, AMD isn't solely relying on x86 for its future server chip strategy. The company recently confirmed that it was developing 64-bit ARM-based server processors, borrowing architecture more commonly associated with tablets and smartphones, and repurposing it for frugal use in enterprise server rooms.
The first servers to use the Opteron 6300 Series chips are on sale today, with Dell and HP both signed up to produce systems using AMD's new CPU by the end of the year.