AMD FX-9560 5GHz CPU hits shelves in gaming PCs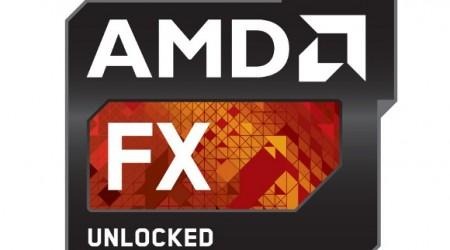 AMD's flagship 5.0 GHz processor, the AMD FX-9560, has gone on sale, though the chip won't be available as a standalone part for some time. The company will instead offer the new processor through various PC builders, including iBUYPOWER and Maingear, for those who want to be able to tell their friends they have the first commercially-available 5GHz chip.
Back when it was first announced, in June, the FX-9000 series prompted no small amount of questions as to the necessity of such a high clock speed. Whereas, at one time, the gigahertz race was an integral part of AMD and Intel's battle for computing dominance, in recent years the focus has evolved to consider more real-world relevant tasks.
That's gone hand in hand with GPU-accelerated processing, where chips that would normally be used for rendering high-resolution games are instead turned to parallel crunching through huge sets of data. AMD itself is experimenting with the idea, as part of its Heterogeneous Computing push.
In contrast, the FX-9560 is about raw speed. That's still going to appeal to some users, with AMD hoping they'll head down to AVADirect, Canada Computers, CyberPower, iBUYPOWER, Digital Storm, Extreme PC, Maingear, Memory Express, NCIX, Origin PC, Puget Systems, or Velocity Micro, which are all signed up to use the new processor.
Under the hood the chip has eight of AMD's Piledriver cores, and comes unlocked for easy overclocking; AMD even supplies the software to do it. However, gamers shouldn't get too carried away: if they break their processor with an ill-advised overclock, they won't be covered by AMD's warranty.