AMD blames motherboards for overheating Phenom X4 CPUs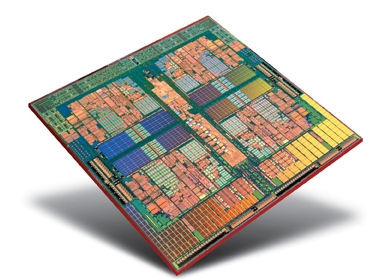 Processor manufacturer AMD is being forced to field criticism from some users, after reports of compatibility issues between a number of their quad-core Phenom X4 chips and motherboards using a certain chipset. The company confirmed that the issue arises when the 9750 and 9850 Phenom processors, which have a Thermal Design Power (the maximum amount of power the cooling system is required to dissipate) of 125 watts, are used with motherboards based on the 780G chipset. Such boards – which AMD describes as "mainstream" – are only capable of dealing with the lower, 95 watts TDP processors, such as the 9600 and 9550.
"What people have done, mistakenly, is paired a 780G (chipset-based) motherboard with the higher frequency Phenom–the 125-watt Phenom. They've taken an enthusiast-class quad-core part and paired it with a mainstream motherboard, and not all motherboard manufacturers have tweaked their boards to support a 125-watt TDP" Jake Whitman, AMD spokesperson
The solution is straightforward: use a motherboard with AMD's 790 chipset. While the company says a number of 'board manufacturers are now doing that, initially the majority of the industry is said to have "underestimated" the TDP demands of the high-end Phenoms.
AMD is now reportedly working on lower-TDP version of the chips, with a 95 watt TDP Phenom X4 9750 2.4Ghz first, followed by a new version of the Phenom X4 9850 2.5GHz in Q4 2008. The top-range Phenom X4 9950, with its TDP of 140 watts, will also be addressed, but there is no timescale attached to this.