Ambidextrous mouse Razer Lancehead Wireless ramps up features for 2019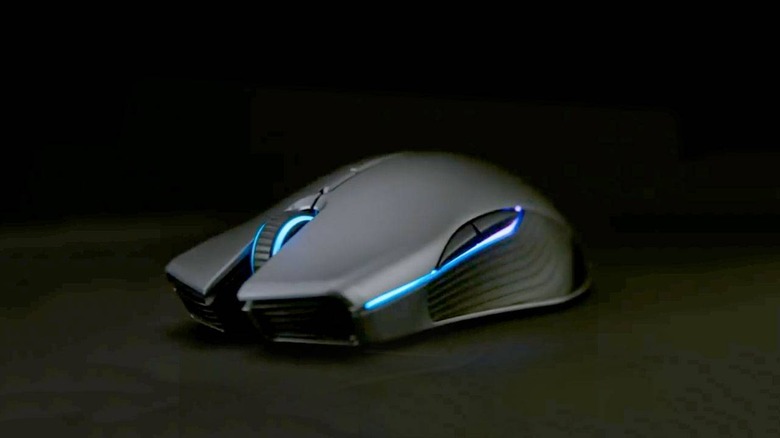 This morning the folks at Razer released the latest version of their Lancehead Wireless ambidextrous mouse. This new version of the mouse has a top-notch 16,000 True DPI 5G optical sensor. This is not the first time this sensor's been applied to a Razer mouse – it's the first time this sensor's been bestowed upon this particularly versatile mouse.
The sensor we're talking about here was previously given to the Razer DeathAdder Elite as well as every mouse Razer considers a flagship. The sensor is capable of tracking 450 inches per second, with up to 50G acceleration. You'll find 1000Hz Ultrapolling in the mix as well. So even if you're WHIPPING the mouse back and forth, it'll stay up-to-speed.
There's a rechargeable battery in this device, allowing the user to charge and charge again without dropping massive amounts of cash on non-renewable batteries. The single charge uptime of this newest version of the Razer Lancehead Wireless is approximately 50 hours of gameplay. Notice the "of Gameplay" part because that's KEY.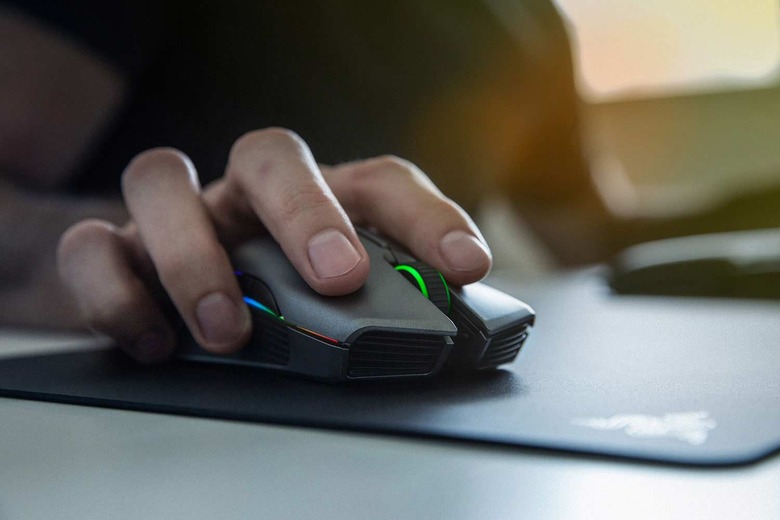 This latest version of one of the most excellent ambidextrous mice on the market rolls with Razer Chroma, as well. That means it's got extremely colorful LED lights inside, all controlled by the software called Razer Synapse 3.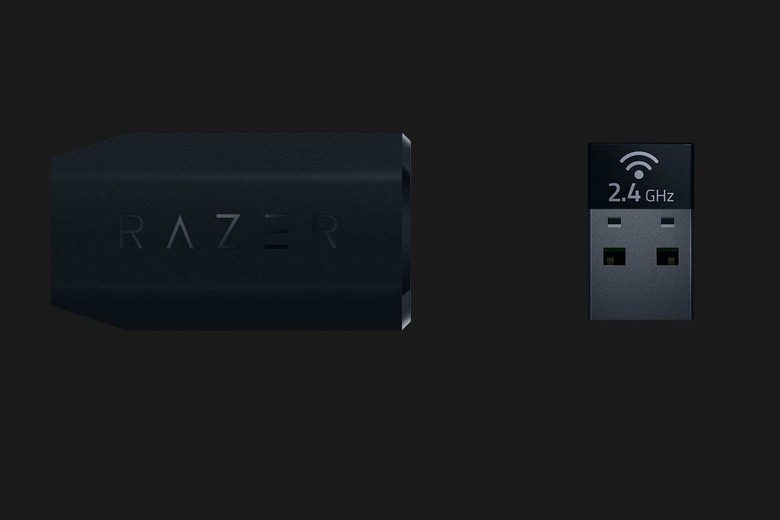 There are nine independently programmable "Hyperesponse" buttons around this mouse – so click for actions of all sorts. The mouse is wireless and works with a 2.4GHz USB dongle – also included in the box. The box also includes a 2.1m / 7-foot braided fiber USB charging cable, for good measure.
This newest Razer Landehead Wireless mouse for 2019 was made available on May 14th, 2019 in China. The rest of the world was given the chance to snag their own starting on May 16th, 2019. This mouse will cost anyone in the USA approximately $140 USD. Or, if you like slower response times, you can buy the old version and get it at what's likely a significant discount from this point forward.