Amazon is selling a six-pack of tablets and it's not sure why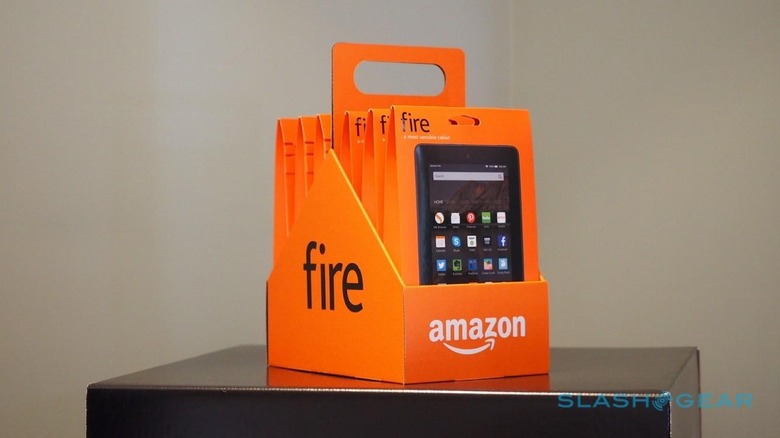 Amazon doesn't know how cheap tablets will be used, but it's going to throw them out there first and let everyone else come up with the answers later. Turning Android slates into practically a disposable commodity, the online retail behemoth is demonstrating its contentedness with wafer-thin margins by offering a "buy five, get one free" deal on the new Amazon Fire.
It's not like the Amazon Fire is particularly expensive in the first place. At $49.99 it's the first of Amazon's tablets to slip under the half-a-Benjamin mark, without sacrificing things like an IPS display or decent battery life.
If you're in the market for six, however, you can get them at under $42 apiece. Unfortunately Amazon says the beer-style cardboard carrier is just for promotional purposes, though it seems like a missed opportunity in retail.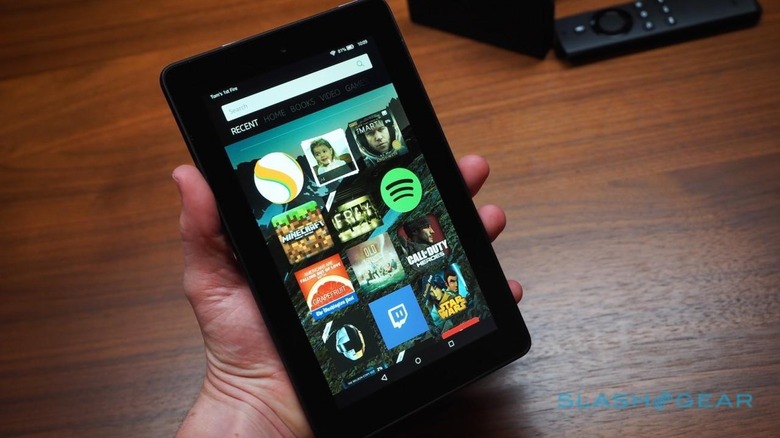 Why might you want six identical tablets? Amazon execs admit they don't really know, though argue that outfitting most if not all of the rooms in your house with a slate each – and at less than you'd pay for a base-model iPad mini 2 – is going to be appealing to some buyers by itself.
More ambitious owners might see a hacked future for the tablet, which has a 1.3GHz quadcore processor, 1GB of RAM, and a 2-megapixel camera on the back. Battery life is said to be around seven hours of mixed use.
Meanwhile, if you've been looking for a low-cost touchscreen controller for Sonos, a SmartThings installation, or Philips' hue lights, after being equipped with the right apps the new Fire would be cheaper than a dedicated universal remote.
Whatever the purpose, the new tablets are up for preorder today, and will ship from the end of the month. Let us know in the comments what purpose you might put six of them to.
[gallerybanner p=405157]