Amazon's smart doorbell could give delivery people access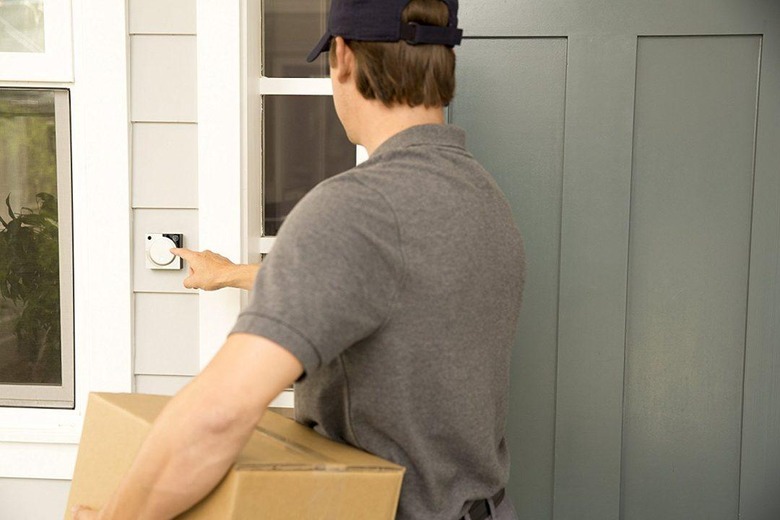 Amazon is reportedly working on a smart doorbell, that would allow delivery people one-time access into your home. The device, which has not yet been officially confirmed by the retailer, is intended to offer a solution to disappearing packages and weather-damaged shipments, which can be left vulnerable, waiting on doorsteps for some time. According to a new report, it's one of a number of ideas Amazon has for addressing the problem.
One possibility, CNBC says, is using the trunk of your car as a temporary Amazon Locker. The retailer is apparently "in advanced talks" with Phrame, a company which sells $149 connected license plate frames. With a Phrame installed, drivers can remotely grant access to a key-box built into the frame, so that someone can temporarily unlock the car.
It's a model-agnostic alternative to some of the more baked-in systems trying to do the same thing. Volvo, for instance, is already running a scheme where owners of select models can allow delivery people to access the trunk to leave parcels. That has the advantage of not giving access to the full keys, too. Amazon ran trials of such a system with Audi and Daimler vehicles in 2015 and 2016, respectively, though only in Germany.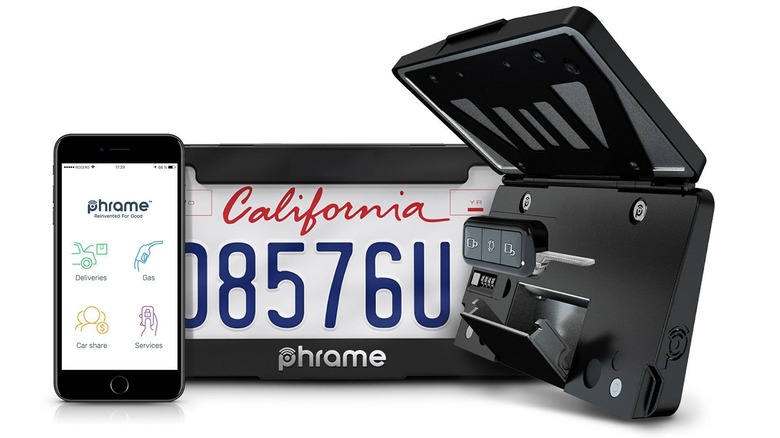 Likely to be more controversial still is Amazon's smart doorbell concept. According to two people familiar with the confidential plans, the device would allow delivery drivers to unlock the door on a one-time basis.
It's not the first time we've heard whispers of such a device, and Amazon wouldn't be the first to experiment with it. August, for instance, has a partner scheme with select delivery companies and its own connected locks, allowing certain people to open the door when the homeowner isn't present. Dubbed August Access, it also allows home services – like pet walking and cleaners – to come and go.
Getting home- and car-owners to trust a delivery person with access, even temporary, may be a tall order for Amazon to overcome. Exactly how the products might operate – if, that is, they even come to a launch stage – is uncertain. Amazon could opt to provide insurance to cover delivery people's access, on the basis that the peace of mind is still going to be cheaper than replacing weather-damaged, lost, or stolen items.
It's also suggested that Prime subscribers, already the retailer's loyalest customers, may be offered the hardware – whether Phrame or a smart doorbell – as a bonus of their subscription. That might be sufficient to encourage people to at least try the service out.