Amazon's Kindle Gets Jailbroken, Additional Font Options Now Available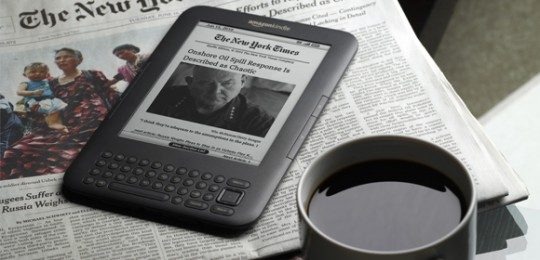 It was only a matter of time. The new Kindle has been jailbroken, and now you can take advantage of the options that come along with it. Of course, if you're not a fan of handling a device that's not necessarily "up to code" from the original manufacturer, you could always sit back and just enjoy official updates. But, if you do like to get your hands a little dirty, then you'll be happy to know that all of the previous jailbroken-specific hacks that were available for the previous generation Kindle are now available for the newer version.
Those features include USB networking, access to more screensavers, and more font options. It may not be the easiest process in the world, but if you're looking for more fonts, and you're brave enough to give it a shot, then the results will probably be worth it. If you're interested in looking into the options, head on through the source link and take a look at the instructions. Proceeding with caution should go without saying.
[via MobileRead]