Amazon Kindle Firmware v3.0.2 Now in Early Preview Stage, Available to Download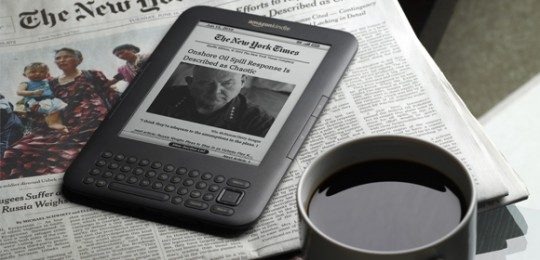 We may receive a commission on purchases made from links.
It hasn't even been a month since Amazon publicly released the Kindle's update to v3.0.1, but now it seems that the company is already in the preview stage for its next big update. The previous update brought with it a few stable fixes to help improvement, as well as on-device account creation. And, while it was listed as going Over the Air (OTA) "in the next few weeks," that's not stopping Amazon from moving on ahead with development.
As for the updated software and what it brings to the latest generation Kindle device, Amazon says that it offers "Web browser and general performance improvements." It's not a laundry list of improvements or feature additions, but any kind of fix is a good one. All you need to do is drag and drop the file onto your Kindle, and then go through the steps to manually update your Kindle. After you wait a few minutes, your Kindle will be on a version number from the future, and you can show that off to all your friends.
[via A Kindle World]