Amazon's Black Friday starts early with Alexa's Voice Shopping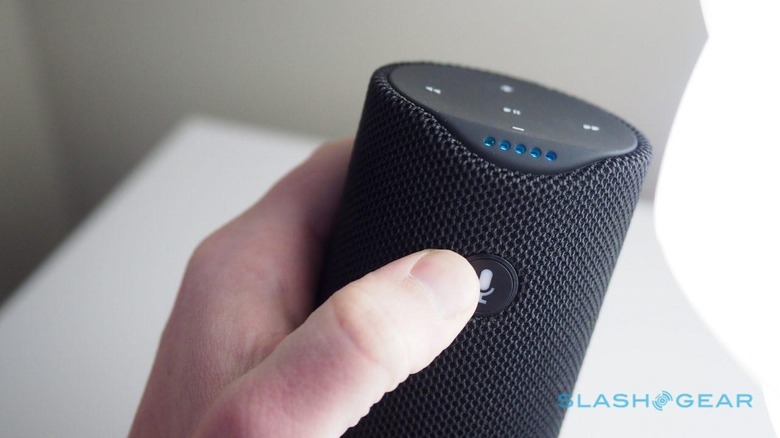 Starting this morning Amazon is making certain Black Friday shoppers are spending cash as early as possible with "voice shopping weekend." To do this, they're running a deal in which Amazon Tap is a bit cheaper than normal, and a few more deals can be found by asking Alexa devices. Users that have an Alexa-enabled device should ask, "Alexa, what are your deals" each day – but make sure not to say "what is YOUR deal," because that means something different.
For those not hung up on the idea that "Alexa, what are your deals" sounds a little too close to "Alexa, what is your deal, you're sounding extremely grumpy today," there's a list of deals. Starting today and running through the 21st of this month, a few deals will pop up in Amazon.
"This is the first holiday that Prime members will be able to use their voice to shop," said Assaf Ronen, Vice President Voice Shopping. "Voice shopping with Alexa takes the hassle out of the holidays, giving customers the ability to order from millions of items simply by saying the word."
Amazon suggests that there'll be an "up to 40% off" deal running on "everyday essentials" as well. There's a bit of a bonus, too, for users who purchase "an Alexa deal" for $10 or more between here and Cyber Monday. Those users will receive a $5 Amazon gift card "while supplies last" – so maybe they have a stack of cards and literally cannot create any more, I suppose.
Each of the following items will have sales associated with them with commands for Alexa. For the Amazon Tap deal, users will be able to say "Alexa, order an Amazon Tap." For a 32-inch Samsung 1080p LED TV, users will say "Alexa, order a Samsung TV." The same product command sequence works with the BB-8 by Sphero with "Star Wars robot," with a Philips Hue LED Starter Kit with "Hue Starter Kit", and Beyerdynamic Limited Edition Headphones with "studio headphones."
Also on this list is a 10-piece All-Clad stainless steel cookware set with "Alexa, order an All-Clad cookware set." A LEGO Classic Large Creative Brick Box works with "LEGO Classic Brick Box," a 48-pack of Amazon Basics AA batteries works with "AA batteries", and Lindt Lindor Milk Chocolate Truffles work with "Lindor truffles." The whole collection can also be found at Amazon.com/AlexaDeals as well.