Amazon weighing TI mobile chip business grab tip insiders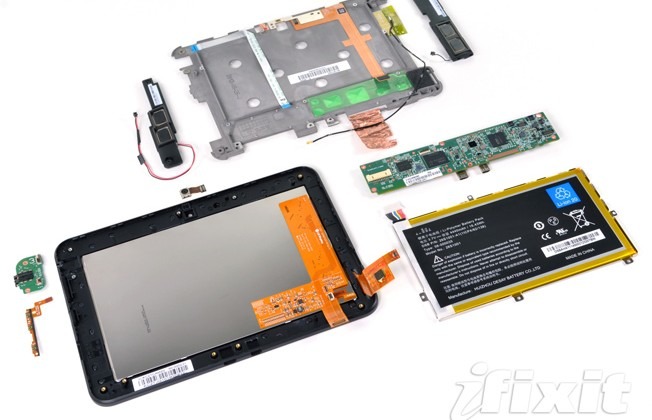 Amazon is reportedly in "advanced negotiations" to acquire Texas Instruments' OMAP chip division, bringing chip design for its Kindle tablets in-house, and helping TI refocus on embedded systems. The deal in discussion, Calcalist reports, follows TI's public distancing from its own phone and tablet chip business in the face of rising competition from Qualcomm, Samsung, and others, though Amazon taking charge of OMAP could leave rivals Barnes & Noble in a tricky situation.
That's because B&N's NOOK Color and newer NOOK Tablet HD/HD+ tablets all use Texas Instruments' OMAP processors, potentially leaving them sourcing chips from a company owned by their direct rival. Should the deal go through, B&N would likely turn to a alternative source for its silicon, though the cost of switching architecture could prove problematic.
According to the sources, the potential acquisition is valued in the billions of dollars. TI would be left to bring its attention to bear on embedded chips, which it has singled out as – though less instantly lucrative than mobile chipsets – more stable in the long-term than the highly competitive phone/tablet processor market.
For Amazon, it would be an opportunity to follow Apple and Samsung in developing chips tweaked specifically for its own purposes. Apple has used that freedom to create the A4, A5, and A6 that have appeared in recent iOS devices (and which have long been tipped to show up, in more advanced form, in future MacBook notebooks), carefully tailoring hardware to software so as to maximize performance and battery life.
In the case of Kindle, about which Amazon has already confirmed that it makes no profit on hardware sales, custom chips could mean cheaper tablets and ereaders, thus helping lower the cost of entry to new customers for ebooks, movies, music, and apps. TI has declined to comment specifically on the rumors, though reiterated its previous position of looking to transition its market of choice.
[via Bright Side of News]