Texas Instruments sidelines phone and tablet chip business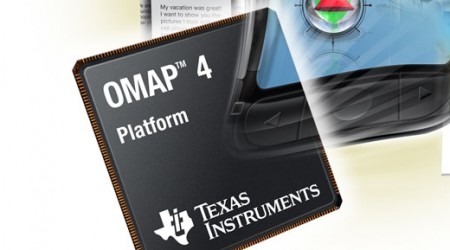 Texas Instruments has announced it will scale back its mobile processor business, no longer targeting smartphones and tablets, but instead eyeing the embedded systems market. The surprise news follows further contractions in TI's business, most recently seeing long-standing customer Motorola pick up Intel's Medfield for the RAZR i, though TI says it will continue to support its existing clients, Reuters reports.
Nonetheless, that sounds like something of a stop-gap measure as TI exits the mobile chip industry. "We believe that opportunity is less attractive as we go forward" TI senior VP for embedded processing Greg Delagi said of phone and tablet chipsets; the company will no longer invest to the same extent in its customers roadmaps for upcoming models.
Exactly what sort of timescale TI has in mind for that scaled-back involvement is unclear, and the market has already reacted pessimistically. Delagi conceded that the embedded systems market would take more time to develop than the hotly-contested wireless market, but insisted that the transition would "generate a more stable, profitable long-term business" for TI as a result.
TI's embedded chips are finding their way into increasingly complex in-car systems, driving internet-connected navigation and entertainment, as well as other industries where the gigahertz-chasing of mobile isn't such an issue. The rapid evolution of wireless chipsets, as well as companies like Apple and Samsung opting to make their own ARM-based processors rather than externally source them, means competition has grown significantly in recent months.
Nonetheless, it's an unusual decision to have made, and one TI's partners are likely looking at with no small degree of suspicion. Barnes & Noble's new NOOK HD and HD+ tablets, for instance, are based on Texas Instrument's OMAP4xxx series of chipsets, and RIM has used TI chips for its BlackBerry PlayBook tablet. Many of TI's more recent high-profile launches have shifted away from such applications, however, including a push into the so-called "internet of things."