Amazon has a lot of projects up its sleeve, and just as students have settled into their spring semester the company has shifted its focus to colleges and universities. The company revealed yesterday that it has partnered with a trio of colleges under its Amazon Campus initiative, and not long after we heard rumbles that the Internet retailer is eyeing those RadioShack stores that'll soon be up for grabs. Among it all, Amazon has unveiled its first-ever staffed location for order pick-ups and drop-offs, representing a big milestone for the company.
Of those three universities Amazon has partnered with is Purdue University; it was said at the time that Amazon was looking into setting up physical locations on campus where students could pick up their textbooks, though lockers were pointed toward as the go-to method for that. Amazon was quite a bit farther ahead with its plans, however, and has already unveiled its first retail location.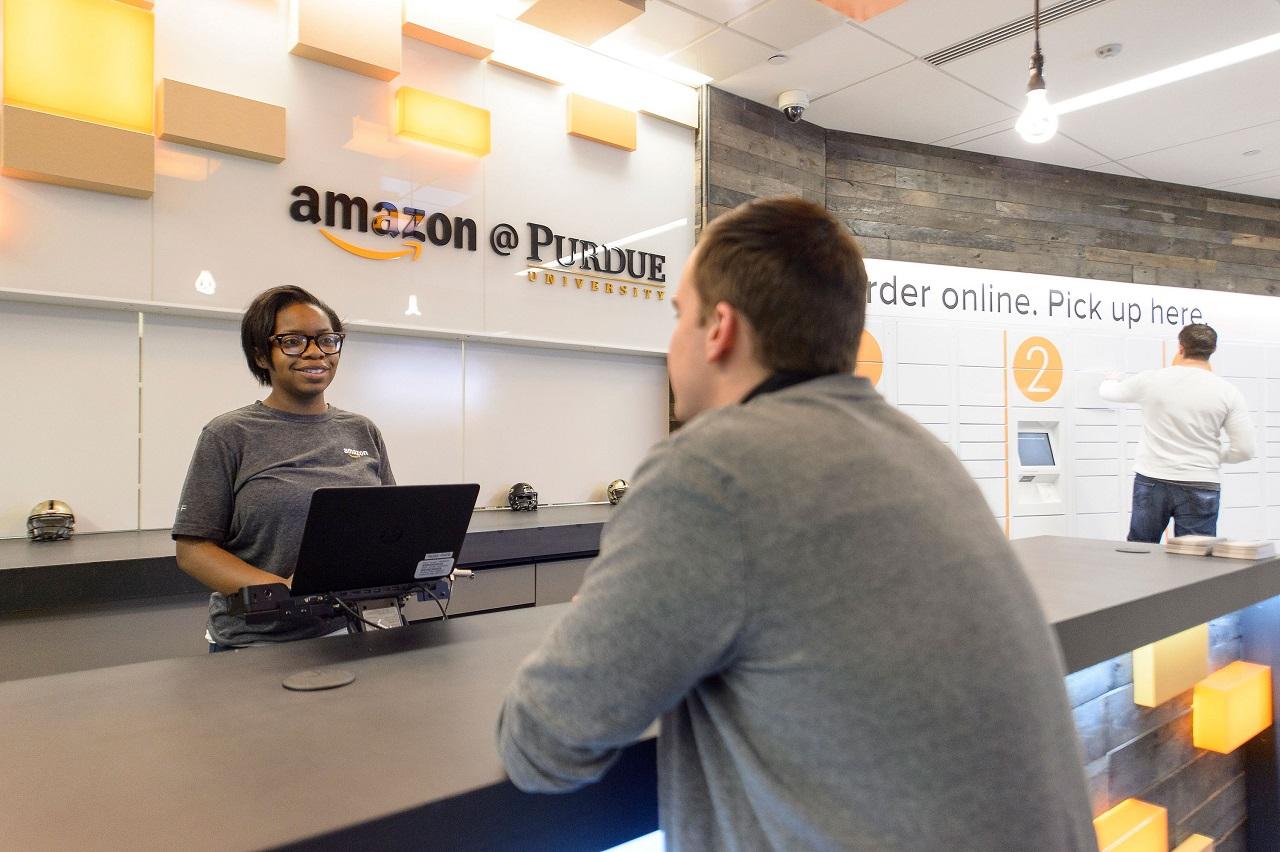 The center is located on Purdue University's West Lafayette campus, and does include those aforementioned self-serve lockers, as well as staff that'll help students with any troubles or questions they might have. Those who want to pick-up items at the location will need to put "Amazon@Purdue" as their shipping address. This spring, Amazon will be opening a second related location at the Purdue Memorial Union building.
This comes at a time when Amazon is said to be talking with RadioShack about buying up the retail stores that'll remain as part of the company's bankruptcy proceedings (Sprint is also tipped in negotiations). This would allow Amazon to set up centers the same as the one at Purdue across the nation, catapulting its physical retail presence.
SOURCE: Amazon