Amazon TV set top box may use NVIDIA GRID to initiate cloud gaming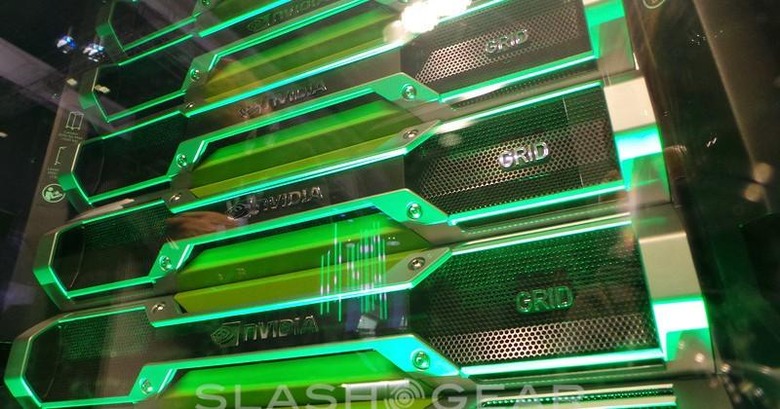 When the folks at Lab126 (Amazon's "inventive research and development company") started work on a set-top box, it's said this week, it wasn't the same dongle we're being tipped on this week. What's being tipped this week via TechCrunch is a stick that's essentially the same size as Chromecast, shipping with support for a massive amount of media – and not just TV shows and movies. Instead it could be time to bring cloud gaming to the forefront as OnLive has, bringing full-fledged PC gaming to the television using Amazon's servers remotely.
While we've not heard confirmation from Amazon as yet, the possibilities are very real. Amazon has massive amounts of servers ready to host the services necessary to run their own version of what OnLive and NVIDIA are running. In fact, as both services (NVIDIA GRID and OnLive) are both running their ecosystem on NVIDIA GPUs, it's not difficult to follow through with this new scenario.
As it were, NVIDIA GRID technology also powers Amazon cloud computing "G2 instances" ready for cloud gaming. They have only to push out the service and make it go. As explained back in March of 2013, remote computing with NVIDIA GRID is already ready for action.
The above demo shows how smooth cloud gaming is with OnLive – a service that (for now) is separate from Amazon entirely. This service uses NVIDIA GeForce GPU technology under the hood and streams from OnLive's own servers remotely. This game and this service are streamed entirely from the web.