Amazon tipped to be working on Internet live TV subscription [Updated]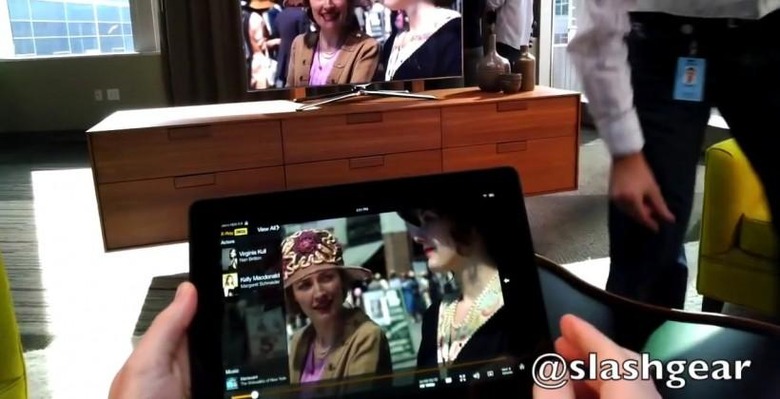 Sources familiar to the matter disclosed that Amazon has approached at least three major media companies in a bid to launch its own Online Pay-TV service. Rumors and acquisitions such as this seem to indicate a possible shifting trend in how users will be consuming TV content in the future.
Amazon is hardly the first to consider such a new venture, with Google, Intel, and Sony working on similar plans or technologies for some time now. In fact, just earlier Verizon agreed to buy out Intel Media assets, particularly its failed OnCue cloud TV platform. Once the deal has been approved, it will eventually be integrated into Verizon's FIOS fiber network offering.
However, this might be an uphill battle for the likes of Amazon and Verizon. Media companies are generally wary of such new attempts at providing TV content. They do not wish to upset current TV service providers, whose payments to carry channels and content are what's keeping the industry afloat.
But Amazon might have an advantage. It already has a sound and friendly working relationship with TV channels and networks, which could ease apprehensions about the new service. Amazon already offers some TV shows and movies on demand via its Prime service. It has reportedly spent $1 billion in investing in this new business endeavor.
Sources say that Amazon is still trying to decide on the appropriate business model for this new service. Analysts are confident that, following its usual pricing schemes, Amazon will offer this streaming TV service at cost. The retailer, instead, will compensate by selling merchandise. Amazon is reportedly working on a set-top box for this purpose. Naturally, the company declined to comment on rumors or leaks and there might even be a chance that this might not even see the light of day at all.
[Update] Amazon has denied the rumoured plan on launching an internet live TV subscription service. Amazon VP of public relations Drew Herdener brushed off the rumour on an email to Variety; "We continue to build selection for Prime Instant Video and create original shows at Amazon Studios, but we are not planning to license television channels or offer a pay-TV service".
SOURCE: Wall Street Journal