Amazon Spark melds Instagram and Pinterest to sell you more stuff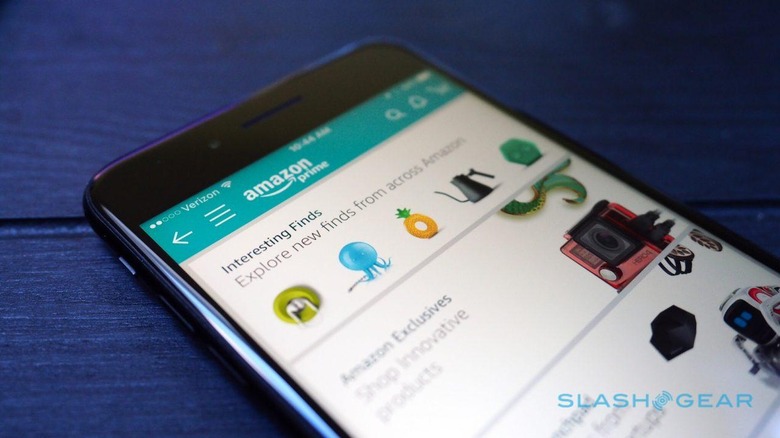 Amazon may be the go-to online retailer for a huge number of people, but the sales behemoth now wants to be a glamorous lifestyle boutique as well as a bargain warehouse. The company has launched a new feature, Amazon Spark, in its iOS app, taking ideas from Instagram and Pinterest in the grand scheme of making you buy more stuff. The premise? You'll be more likely to open your wallet if you see things looking pretty.
That may sound shallow, but it's a system which is seemingly working for both Instagram and Pinterest. While both may have started out as ways for people to curate aspirational photo collections and show off their glamorous lifestyles, each has since evolved to include sponsored posts and adverts. Through them, people browsing can actually buy the products they see, rather than just "like" them.
Amazon Spark takes that to its – from Amazon's perspective, at least – logical conclusion. After picking at least five different areas of interest in the app, Spark automatically generates a feed of products and images. These, TechCrunch reports, could be review-style content from other shoppers, or they might just be the product itself having been staged beautifully.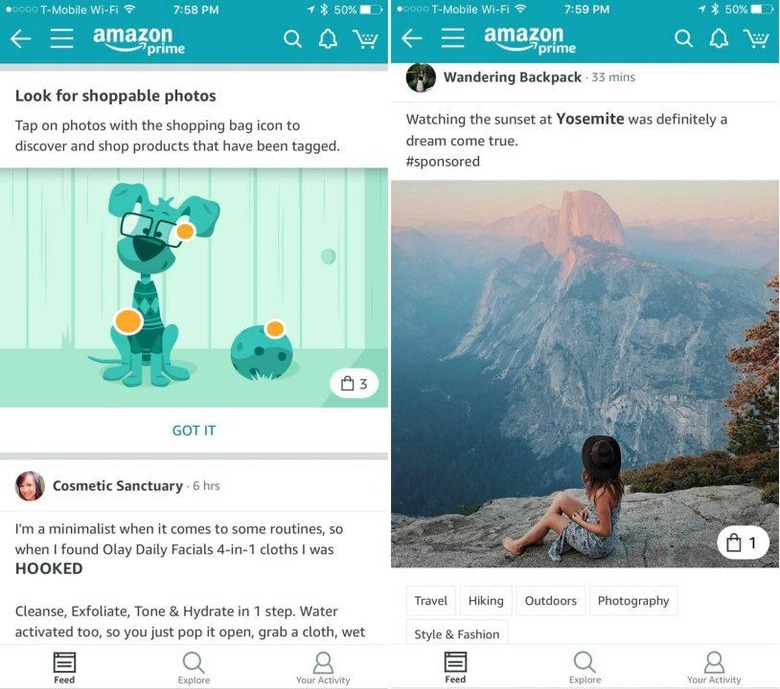 A shopping bag icon in the lower right corner indicates that one or more of the items in the image can be purchased, of course through Amazon. The reviews and other content will be supplied at least in part by Amazon "Enthusiasts", which any Amazon Prime member can become by contributing to Spark. Those who aren't yet Prime subscribers will be able to browse, but not comment or post.
While one of Amazon's clear strengths is the scope of its catalog, that huge range of products can at the same time prove overwhelming if you don't specifically know what you're looking for. By putting items into some sort of context – or giving them a back-story by means of an enthusiastic existing user – Amazon is clearly counting on cutting through that overload of choice. It's a similar concept, albeit expressed very differently, to the personalized fashion advice that the Echo Look promises.
What Amazon isn't confirming now is just how it plans to motivate the most vocal influencers to shift their focus to Spark. One obvious route would be an extension of the retailer's existing affiliate program, which gives a cut of the proceeds of any purchases made from a recommendation. From July 30, those who have already written Amazon product reviews will be able to share them via their Spark profile, but there'll be no way to make cash on the side from that. Still, if you're interested, you'll be able to try Amazon Spark today, just as long as you're in the US and using the iOS Amazon app.