Amazon reveals striking biosphere-bubble building plans for Seattle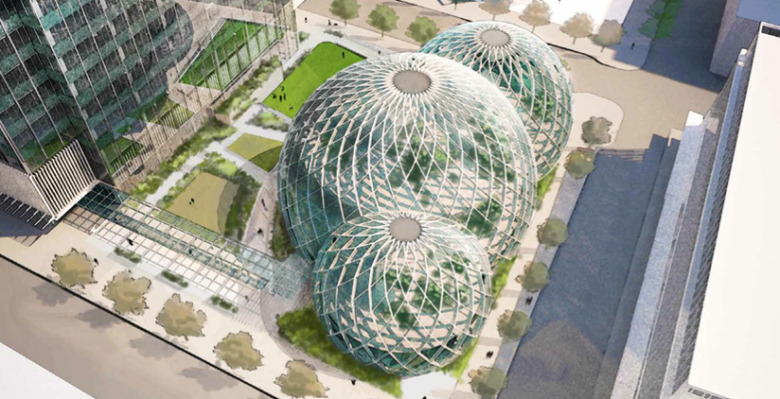 Amazon has revealed ambitious and architecturally striking plans for its new downtown Seattle buildings, a cluster of "biosphere" bubbles filled not only with space for eager workers but plants and even full-sized trees. A rethink of Amazon's original plans for the block, the triple-bubble design presented at a Seattle design review this week is intended to allow the company's employees to "work and socialize in a more natural, park-like setting" that creates a "microclimate" suited to plants and people alike.
Positioned between 6th and 7th Avenues, and in the shadow of the high-rise buildings also intended by Amazon, the proposed structure would have a ground level for retail approached from 7th Ave, while the opposite entrance would open into the floor above, where some degree of retail would also be accommodated. Three further levels above would be filled with fully-grown trees and "living walls" of plant-life.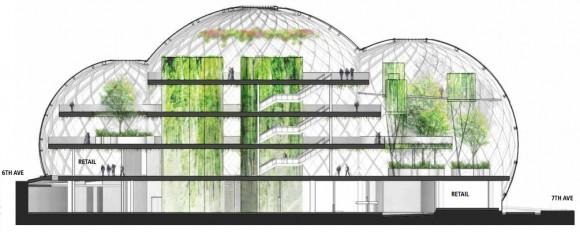 The new biosphere design is a significant departure from Amazon's previous approach to the "Rufus 2.0" block, which was approved before. Then, the retailer had intended a large, block-like structure, hardly unimpressive but certainly more mainstream than the updated vision.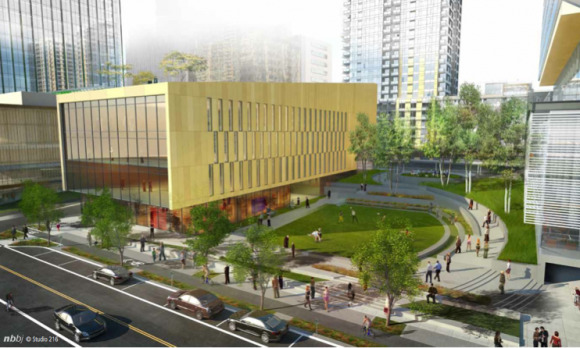 In total, Amazon's architects, NBBJ, have designed 65,000sf of high-ceilinged space within the structure, with a variety of "botanical zones" being modeled. In all, the project – along with the trio of 37-floor towers – is expected to take a minimum of six years to complete.
Amazon isn't the only company with ambitious building plans of late. Apple's spaceship-style "Campus 2" is a huge undertaking in Cupertino, though the company has recently pared back plans after the project was revealed to be both behind schedule and a whopping $2bn over budget.