Amazon reveals Alexa's Prime Day deals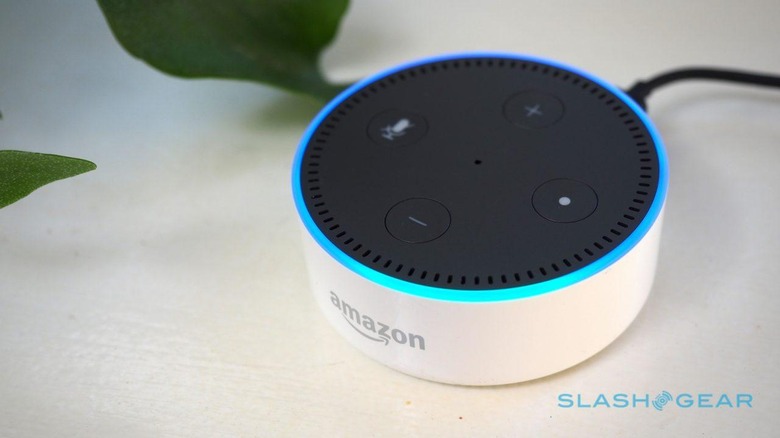 Prime Day kicks off for the third year in a row on July 11, and as expected, Amazon is offering all sorts of incentives for voice shoppers using Alexa. In fact, Amazon want so badly for you to use Alexa to shop deals that it's rolling out an bunch of Alexa-exclusive offers today and keeping the deals rolling until July 17. That means almost two weeks of deals that are exclusive to Alexa shoppers.
We knew that Amazon was going to give voice shoppers a little extra love for Prime Day, but launching 12 days of sales is a bit beyond the scope of what we were expecting. Beginning today, you can ask "Alexa, what are your deals?" to have her bounce back the current sale being offered. Amazon says that in all, there will be more than 100 rotating deals that are exclusive to Alexa, so if you want to catch a good number of them, you'll have to ask often.
Amazon detailed a few of the deals that Alexa will have on offer today. You'll be able to save on a fairly wide range of products, from Philips Hue Lightstrips to Greenies dog treats to Bose Bluetooth speakers. On top of these exclusive deals, Amazon says that Alexa users will have early access to select Prime Day deals, from 4 PM to 6 PM Pacific time on July 10. For everyone else, Prime Day deals begin at 6 PM Pacific on July 10.
If you decide to take advantage of one of these Alexa deals between now and July 9, Amazon will give you a $10 credit that you can use on other orders. You'll be entered into a $5,000 sweepstakes just by asking Alexa for her deals, too. If you don't have Prime – which is necessary to take advantage of all of these promotions – Amazon has you covered there, as it is offering a $20 discount on a year of Prime when you purchase a subscription using voice.
So, it seems that Amazon really wants to push Alexa voice orders this year. Of course, there are plenty of other promotions that are available to all Prime users, which Amazon detailed back when it gave this latest Prime Day a date. Will you be ordering through Alexa when Prime Day rolls around? Head down to the comments section and let us know!