Amazon Prime Day Returns Next Month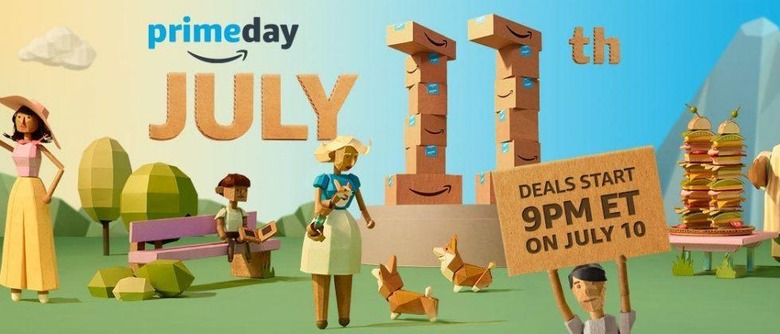 We may receive a commission on purchases made from links.
Amazon has announced that its annual Prime Day sale will return again this summer. This is the third year in a row that Amazon has offer its Prime-only sale, and this year promises to be bigger than the last two. Not only is Amazon expanding Prime Day to three new regions this year, but it will also be offering these Prime deals for more than 24 hours.
While Prime Day is technically July 11, Amazon will be kicking off the sale slightly early. Prime Day deals will go live at 9 PM Eastern on July 10th, giving you a grand total of 30 hours to do your Prime Day shopping. If Amazon wanted Prime Day to feel like Black Friday in summer, this is certainly one way to do that.
Even better is the fact that Prime Day will be available in China, India, and Mexico. This expands the list of countries to 13: Spain, Mexico, Japan, Italy, India, Germany, France, China, Canada, Belgium, Austria, the US, and the UK. If you're living in one of these countries and you're a Prime subscriber, then you'll be able to participate in this sale.
Amazon hasn't revealed too much of what it's plotting for Prime Day, though it does say that it will have new deals available as often as every five minutes. Amazon also says that it will have "amazing" TV deals during Prime Day, and that it's planning to have a "record level of inventory" on sale. Even with a promise like that, Amazon still expects TVs to sell out during Prime Day.
Just as well, there will be more Alexa-exclusive deals this time around, as well as discounts on certain Amazon Prime services. For instance, new subscribers can sign up for Amazon Music Unlimited for $0.99 for the first four months or net a 40% discount on a subscription to Kindle Unlimited. Amazon is also offering a $10 gift certificate when you stream something from Prime Video to your TV for the first time, and new Audible members can get 40% off a subscription for their first six months.
Those discounts on Amazon Prime services are actually available now, so there's no need to wait for Prime Day to take advantage of them. We'll likely see a preview of some of the deals in the days leading up to the sale, but for now, the announcement that it's on the way will have to be good enough. Are you planning to drop some cash on Prime Day this year? Head down to the comments section and let us know!
SOURCE: Amazon