Amazon Prime subscriber? Amazon Reload is a no-brainer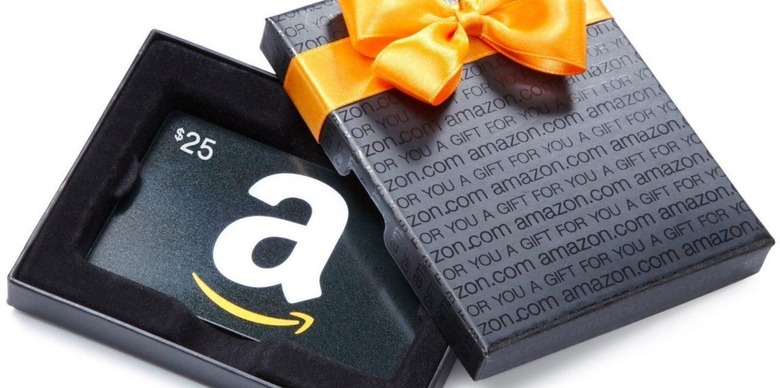 We may receive a commission on purchases made from links.
Amazon has quietly launched Amazon Reload, promising Prime subscribers a 2-percent reward back on every purchase as long as they jump through a few hoops. The deal builds on Amazon's gift card system, though it can be funded with any debit card or bank account. Effectively, in return for preloading cash into your Amazon account, the retail behemoth is promising 2-percent cash back on whatever you buy.
Amazon bases its reward calculation not when you actually shop, but when you reload the Gift Card Balance. In fact, you're not so much getting a discount as an extra chunk of funds on top of whatever you load. So, if you put $100 into your Gift Card Balance, you'll get $102 to spend.
While it may not sound like much, if you're a regular Amazon shopper then it could add up considerably over the course of a year. Sometimes, just to scare myself, I look at the summary of the past twelve months purchases through the retailer, and the amount of things I rely on it for always comes as a surprise. Now, at least, there's a motivation for a small extra discount.

As for why Amazon might be doing it, the advantage for the company is presumably having Prime subscriber cash tied up in their gift card balances. Prime subscribers – who get unlimited two-day shipping, access to Prime Video and Prime Music, as well as other perks, in return for a yearly fee – already spend more than their regular, non-Prime counterparts, and tend to use Amazon for their shopping more frequently. But by encouraging them to hand over the cash ahead of time, Amazon not only gets to collect the interest on those lingering sums, but benefits from the knowledge that customers will be more likely to put the retailer at the top of their list when they next go shopping.
There are a few provisos involved, mind. As well as already being a Prime member – which will set you back $99 per year, or $10.99 per month – you'll need to register both a debit card and a US bank account with the retailer. Amazon says that it normally uses your debit card to reload your gift balance, but that "to fulfill your reload faster, we will sometimes route orders through your debit card instead of your bank account."
In addition you'll need to provide your US driver's license number. If you're already taking advantage of other Amazon rewards, such as using the Amazon Prime Rewards Visa Card or the Amazon Prime Store Card, you won't get the 2-percent deal if you top up with one of those cards. You can reload a maximum of $2,000 in any one transaction, and Amazon says the promotion is a "limited time offer" though doesn't specify how long it will last. Maximum reward payments per day are capped at $196, at which point you'd have put almost $10k in gift card balance into your account.
MORE Amazon