Amazon releases all 14 original series pilots for free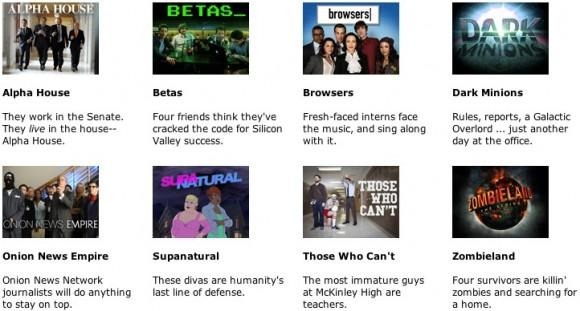 We may receive a commission on purchases made from links.
We heard back in December that Amazon would be releasing a slew of pilot episodes for the company's original series initiative in order to compete with Netflix. It turns out that there are 14 pilot episodes in total, and all of them are available now for streaming for free. Amazon will be accepting viewer feedback to narrow the pack down to just a handful of shows.
We've already heard about a couple of them in the past, one being a Zombieland original series, as well as a geek-oriented comedy called Betas. Both pilots of these shows are available now, as well as 12 other shows split between the comedy genre and children's variety. The six children's shows include Annebots, Creative Galaxy, Positively Ozitively, Sara Solves It, Teeny Tiny Dogs, and Tumbleaf.
As for the remaining comedies not already mentioned, there's Alpha House, Browsers, Dark Minions, Onion News Empire, Supanatural, and Those Who Can't. You can watch all 14 episodes right now, but you'll need an Amazon Prime account if you don't have one already. You'll get free two-day shipping, as well as access to Amazon Instant Video.
As for how many shows Amazon wants to begin producing, it seems that the company's goal is to get half of the 14 shows currently available ordered up for a full season of about 13 episodes each. However, there's no set number that Amazon has decided on, and it could turn out that even less than seven shows end up getting picked, so be sure to submit your feedback if you want to see the episodes you like continue on.