Amazon orders up six new original TV shows, will let viewers vote on the pilots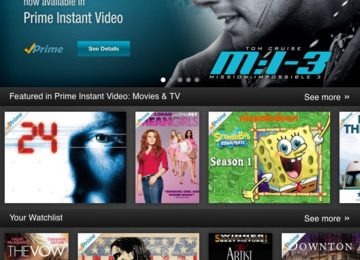 Following in the footsteps of Netflix and Hulu, Amazon is officially getting into making its own exclusive TV shows now. Amazon Studios, a new branch of Amazon.com that produces original TV and movies with a focus community feedback, has announced six comedy shows that could end up on Amazon Instant Video at some point. A pilot from each show will be made and posted on Amazon Instant Video, where users can give feedback, which will determine whether Amazon will invest in a full season.
While a few of the writers for the new shows are unknowns, most have prior comedy successes under their belts. Garry Trudeau is best known for Doonesbury, and will write Alpha House, which is about four senators living together in Washington, DC. The Daily Show writer David Javerbaum and 30 Rock director Don Scardino will work on the musical comedy Browsers, and The Big Bang Theory frequents Kevin Sussman and John Ross Bowie will write Dark Minions, an animated workplace comedy about "working an intergalactic warship."
The Onion will also contribute a show based off its own news network, called The Onion Presents: The News, a behind-the-scenes look of how The Onion does what they do. On the lesser-known side, there will be an animated comedy called Supanatural and a show about teachers called Those Who Can't.
The pilots for each of these shows will be posted on Amazon Instant Video for Amazon customers to watch for free, and viewers will be able to submit feedback that will help determine which TV shows go into full production as a series. We're not sure how many of the TV shows will be chosen and how many will get cut, but we're definitely excited to watch them no matter what.