Amazon Registers KindleScribe.com For Next E-Reader With Stylus?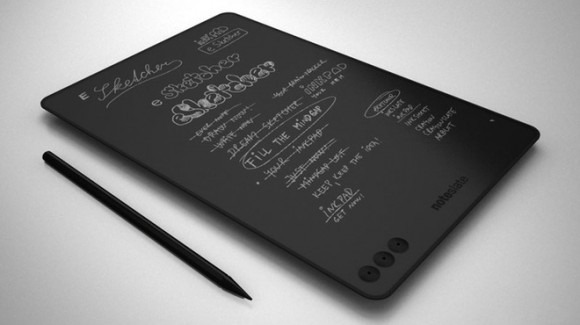 Amazon has just registered a new domain name over the weekend that has spawned new speculation of interesting developments ahead for its Kindle e-reader. The KindleScribe.com domain was registered by Amazon.com Holdings on August 20 along with KindleScribes.com for good measure. Both domains have yet to resolve to a landing page that could provide any hints, but the name does bring some excitement.
There are already plenty of rumors surrounding Amazon's next Kindle successor with Amazon's last domain registration for KindleAir.com. But this new domain registration is more telling and could be a sign of a neat new feature. Perhaps, the next Kindle will be paired with a stylus to incorporate note-taking capabilities on its e-ink display.
This could come in especially handy for students if, for instance, the feature lets users markup pages in a digital textbook. Pictured above is the NoteSlate concept tablet we saw earlier this year and it'd be awesome if the next-gen Kindle went a similar route.
Tablets may be appealing for all the multimedia functionality, but nothing beats the convenience of incredibly lightweight e-readers if consuming books is your main necessity. And if Amazon's e-reader can now also double as a note-taking device, that would be a dream come true. We can perhaps truly get rid of most of the paper in our lives, including those crumpled up notes that get lost in purses and bags.
[via Fusible]