Amazon Prime Wardrobe takes the biggest fear out of online clothes shopping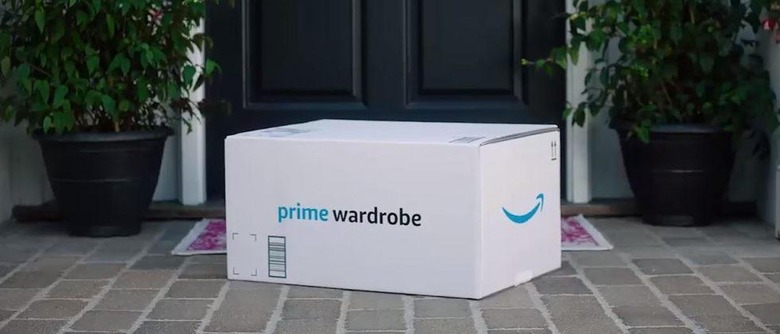 We may receive a commission on purchases made from links.
In its quest to get as many Prime subscribers as possible, Amazon has been packing it with more and more services. This year alone we've seen the launches for services like Prime Reload, Prime Reading, and Anime Strike, but today Amazon is going either further by launching a Prime service that is arguably bigger than any of those. Its name is Prime Wardrobe and it promises to "bring the fitting room to you."
Essentially, Prime Wardrobe is a service aimed directly at those who are hesitant about buying clothes online. While buying most items online is a pretty cut and dry process, most people typically want to try on clothes before they purchase them – something that's traditionally been a little tricky for online shoppers. Prime Wardrobe wants to change that by allowing you to try on your clothes before you decide to plop down your cash.
The Prime Wardrobe process is fairly straightfoward: you select at least three clothing items (including shoes and accessories) that you're interest in buying, and Amazon will ship them to you in a return-ready box. Once you receive the package, you'll have seven days to try on the items you've picked out and decide which ones you like. Pack anything you don't want into the box, send it back, and only pay for what you keep.
Amazon sends the shipping label and arranges UPS pick up for your returns at no extra costs, and you even get discounts for buying in bulk. Purchase three or four items and get 10% off the entire purchase, while purchasing five or more will get you 20% off everything you decide to keep.
In all, Amazon says that millions of items are eligible for Prime Wardrobe, and that there are no additional fees for Prime subscribers. There is a bit of bad news for those of you chomping at the bit to try this out, though, as Prime Wardrobe is only in beta for the time being. Amazon is inviting interested Prime subscribers to sign up for launch alerts, so if you'd like to do so, just follow the source link below.
SOURCE: Amazon