Amazon Prime Video rolls into over 200 countries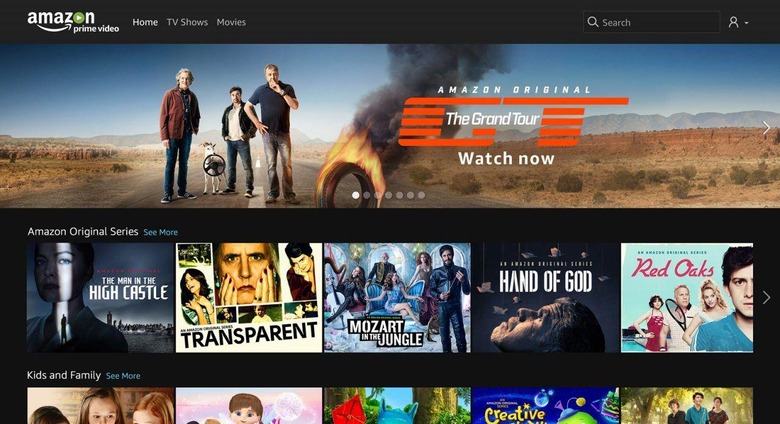 Amazon has made a big announcement today that everyone was expecting thanks to Jeremy Clarkson. Clarkson Is a former Top Gear host and avid twitter user who isn't afraid to give up details about things a bit early at times. Such is the case when he tweeted that his new show, The Grand Tour, would be available on over 200 countries. The catch when he made that tweet was that Amazon had yet to roll out in that many locations.
That has now changed with Amazon officially announcing today that Amazon Prime Video is offered over 200 countries now. Prime members in some of those 200 countries gain access to Prime Video at no additional cost. That includes subscribers in Belgium, Canada, France, India, Italy, and Spain.
Customers in these areas who want to access Prime Video and don't have access to Prime subscriptions can get access to Prime Video for $2.99 per month for the first six months. Users in these new countries get access to content like The Grand Tour, Transparent, Mozart in the Jungle, and The Man in the High Castle. Video is offered in English, but subtitled in French, Italian, Portuguese, and Spanish. There are dubbed versions of many titles available.
All of the shows that Amazon is taking up in the press release are shows that it produces. That means that outside of the original programming, the video catalogs are likely to differ in each area depending on licensing restrictions.
"We are excited to announce that starting today, fans around the world have access to Prime Video," said Tim Leslie, Vice President, International, Prime Video. "The Grand Tour and other critically acclaimed Amazon Original Series like Transparent, Mozart in the Jungle, and The Man in the High Castle, along with hundreds of popular Hollywood movies and TV shows, are now available at the introductory price of only 2.99 a month. And what's really exciting is that we are just getting started."
See list of available countries here