Amazon Prime Now 1-hour delivery comes to SF Bay Area, San Antonio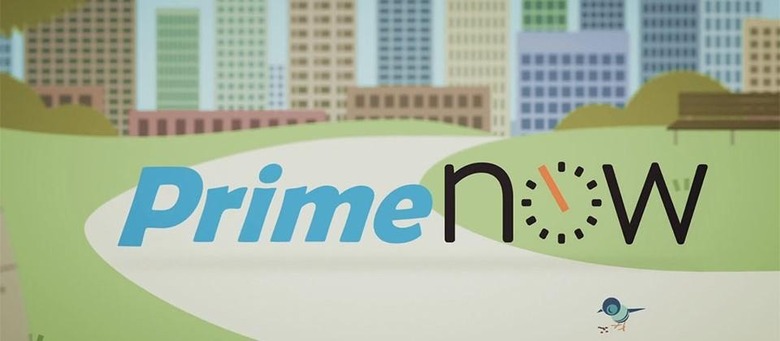 The future of local, on-demand delivery and shopping continues to spread across the US, as Amazon Prime Now has brought its one-hour delivery service to both the San Francisco Bay Area and San Antonio, Texas. Prime Now's service is available to those already subscribed to Amazon Prime and living in the cities where it's offered. Prime Now first launched in New York City last December, and since then has expanded to 17 cities coast-to-coast, including today's two additions.
Prime Now allows users to get deliveries of items between 8:00 AM and midnight, seven days a week. There is an extra charge for it, as delivery within an hour costs $8 per order, however, if users are willing to wait for two hours, delivery is then free. Prime subscribers can check to see if they're eligible for Prime Now deliveries by entering their zip-code into the Prime Now app on iOS and Android.
The number and range of products has been expanding along with the locations of availability. Customers can sometimes order local items, including alcohol or meals. Interestingly enough, Amazon has revealed that among the most popular items ordered in California are bottled water and Double Stuf Oreos.
The expansion to the San Francisco Bay Area includes most locations in San Francisco and San Jose, such as Mountain View and Cupertino. Amazon says that Palo Alto and Silicon Valley will be added over the next 24 hours.
SOURCE Amazon