Amazon Prime Now brings restaurant delivery to Portland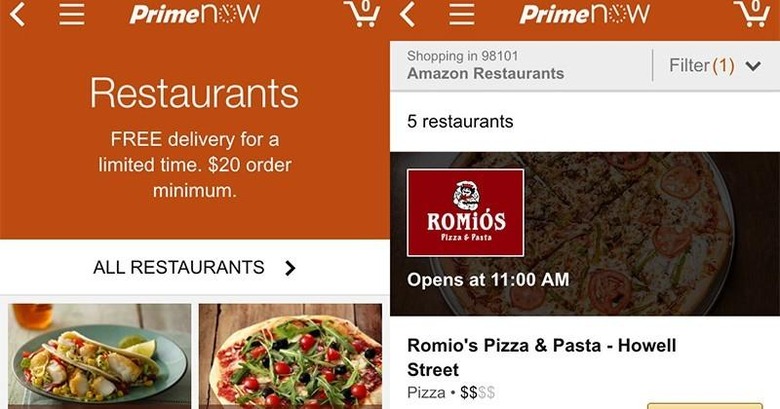 Last month we reported that Amazon had decided to venture into the world of food delivery – and I'm not just talking about groceries. If you happen to live in Seattle, you've been able to get food delivered from a variety of restaurants straight to your door, via Amazon's Prime Now mobile app. Today, the online giant has announced that they will be expanding this service to include Portland, Oregon.
While Amazon's Prime Now service seemed like a great idea from the start, it was hard to say how well people would respond to meal deliveries from local restaurants. The fact that just a month later they're rolling out the service into a new location tells us that Amazon is onto something.
The service doesn't cover all of the city just yet, but you can plug your zipcode into the Amazon Prime Now app and see if you fall into the coverage area. Depending on where you live, you'll be able to choose from restaurants like Pok Pok, Waffle Window, Kim Jong Grillin' and more.
Currently, there is no additional fee for having your food delivered through Amazon's service, though that is likely to change in the future. And while Amazon has promised delivery times of one hour, they have reported that the average time for a delivery is roughly 39 minutes. So if you're in Portland, it could actually be faster to get your meal delivered than to drive to the same restaurant, get a table, and dine-in.
VIA TechCrunch