Amazon Prime lands CBS programming rights for digital streaming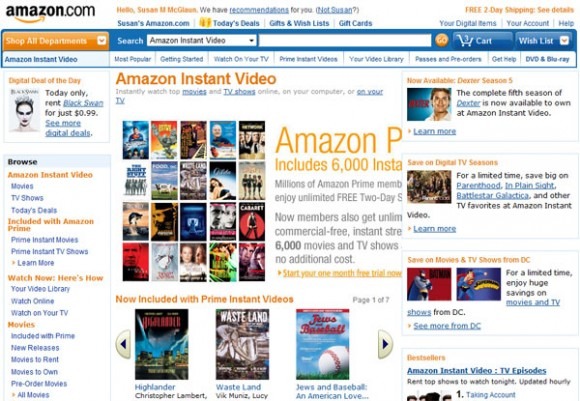 Amazon and CBS have announced a new agreement between the two companies that allows Amazon to land some CBS programming for its streaming service Amazon Prime. The new agreement is non-exclusive and will see a bunch of CBS shows heading to Prime in the coming months. Interestingly, this is some of the same content that CBS pulled from Netflix back in March. The new CBS content will be offered to all Prime members at no additional cost.
The programs that are included in the new streaming deal number in the dozens and include "The Tudors," "Numb3rs," "Medium," the complete "Star Trek" franchise, "Frasier" and "Cheers." Geeks will really like that the full Star Trek franchise will be included in the deal. Since the deal calls out franchise, I assume that to mean all of the Star Trek series from TNG to that one with the dude from Quantum Leap. All I really want is The Next Generation; I never really liked the other shows.
The CBS deal adds a total of 2,000 more episodes to the Prime catalog bringing the total to more than 8,000 movies and TV shows. Amazon Prime will stream to Mac, PC, and directly to TVs with the right set-top box or compatible device connected to the TV. The terms of the deal are not disclosed at this time.