Amazon Prime Instant Video now streaming in 4K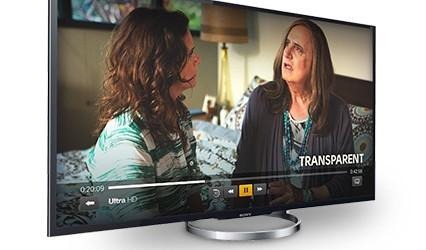 We may receive a commission on purchases made from links.
Vimeo may not be
but Amazon is. The online shopping giant also does a lot of streaming, and they've now announced that 4K is coming to your TV screen. The current crop of movies available to streaming 4K is limited, but if you're a fan of Amazon Prime Instant Video, this is great news, and hopefully the start of something new. Amazon is joined by
as one of the few streaming content provider currently showcasing content in 4K.
The 4K rollout starts today, and customers can view Amazon originals like Transparent in 4K. The recently released to streaming American Hustle is also available, as is Godzilla.
Amazon is quick to let customers know not all content is available in 4K, but offer "upscaling" as a solution. According to Amazon, "most 4K Ultra HD TVs today include a video processing chip that upscales content to make everything today look better. Done well, it can make high quality HD programming look about as good as native UHD".
They also point out that other 4K streaming providers have rules and standards in place, like Netflix's recommendation that you have Internet speeds capable of 25mbps or better for streaming 4K. Amazon doesn't come right out and say that's their recommendation as well, but they dance around the subject.
One item not u for debate is the need for a 4K TV. If you don't yet have one, Amazon has a slew of them available for order via their page dedicated to the new 4K streaming.
Source: