Amazon Prime Air expands: Bezos tells of drone generations 5-8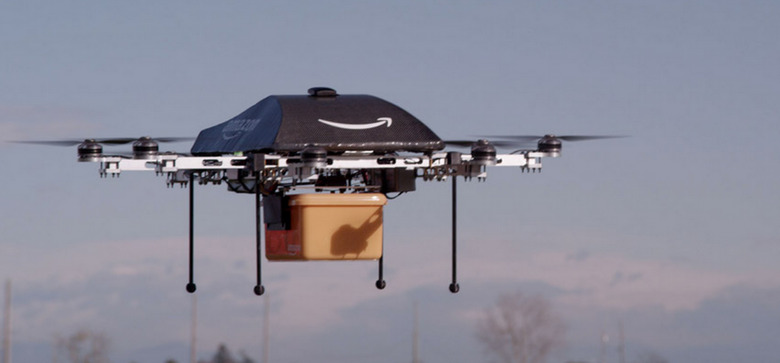 Nothing like a hot cup of coffee and a drone delivery of your mid-morning snack from Amazon. That's what Amazon is banking on with their continued assurances that their delivery services will continue to expand in strange new ways through the future in Jeff Bezos 2013 Letter to Shareholders released this week.
What's been suggested is several expansions, one on a partnership with the United States Postal Service (USPS). Amazon will work with the USPS to continue to bring on Sunday deliveries to select cities at first, with a spread across the United States throughout 2014.
Amazon is bringing on their own delivery network methods for areas like India and China with Amazon bike couriers. These bike couriers work in major cities and additional methods will be rolled out in the future as well. In the UK, commercial carriers can't always reach peak volumes, so Amazon is pushing their own last-mile delivery network.
As for the air, Bezos has let it be known this week that Prime Air is currently in flight test mode for their 5th and 6th generation aerial vehicles. Even as these vehicles are being flight-tested, Amazon is in design phases for generations 7 and 8 for Prime Air.
Above you'll see the first "Prime Air 30-minute delivery service" demonstration in video form. This sort of delivery service is a lot closer to reality than you might think!
VIA: Amazon