Amazon Prime 4K All Cued Up For Xbox One X Release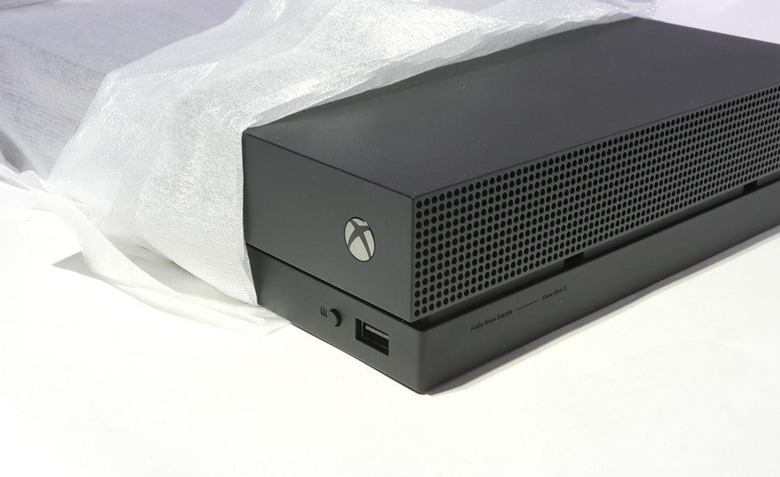 We're now just one week out from the release of the Xbox One X, and today Amazon and Microsoft have announced that the Xbox One Prime Video app will be ready to go once the console launches on November 7. That Prime Video app has been available for the Xbox One line since last December, and though it's already available in more than 200 countries, today it's rolling out in six more just in time for the Xbox One X release next week.
As announced on Xbox Wire, those new regions include Canada, Mexico, France, Italy, Spain, and India, representing a rather large portion of Xbox One users. Why it took so long to make the Prime Video app available to users in these countries is unknown, but at least the wait is over.
Obviously, the big deal about making sure that this app is compatible with the Xbox One X is the fact that it'll allow Prime subscribers to stream video in 4K from day one. The standard Xbox One S is already capable of playing UHD content, but it's good to see that streaming 4K media will be available in at least some form for those who are upgrading to the Xbox One X and trading in their old Xbox One S in the process.
We've already spent some time unboxing (and dismantling) the Xbox One X, and it'll certainly be interesting to watch this launch. Microsoft has a lot riding on the release of the Xbox One X, which is arriving a year later than its closest competitor, the PS4 Pro, while promising to be the most powerful games console ever.
Microsoft has announced a bunch of different titles that will receive enhancements for the Xbox One X. In addition to all of the games announced at E3 2017, we also know that Halo: The Master Chief Collection will be getting enhancements for the Xbox One X – though what exactly those enhancements are is unknown. We'll undoubtedly see more announcements like that in the near future, so stay tuned for more.