Amazon preps for Kindle Fire with Android Appstore refresh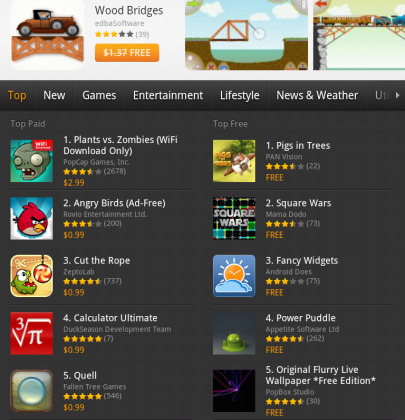 We may receive a commission on purchases made from links.
With less than a week until pre-orders hit customers' hands, Amazon is polishing its Kindle Fire proposition with a new update to its Appstore for Android download platform. The refreshed app store began prompting existing Android smartphone and tablet users to download the update earlier today, bringing the UI in line with that of the Kindle Fire.
That means plenty of grey and the occasional splash of Amazon orange, along with a layout that's suited to a 7-inch 1024 x 600 screen as on the Kindle Fire. The retailer announced its launch lineup of apps earlier this week, making specific mention of Netflix; that was generally considered a pre-emptive strike at the NOOK Tablet, also announced this week, and one of the key selling points of which is a deal between Barnes & Noble and Netflix for streaming media.
The Netflix app itself is not yet present in the Amazon Appstore for Android, so it could be that the two companies are holding it back just for the Kindle Fire. Amazon's model undercuts Barnes & Noble's NOOK Tablet, though the latter does beat it in some respects including onboard storage.
Earlier today, rumors circulated that Amazon had increased its Kindle Fire orders to 5m units by the end of the year, based on continued strong pre-order demand for the $199.99 slate.
[via Android Community]