Amazon readies Kindle Fire apps: Netflix, Facebook, Pandora, more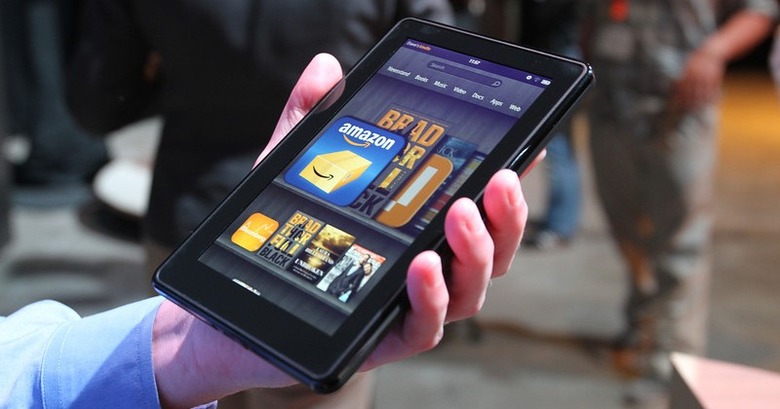 Amazon has confirmed its initial line-up of Kindle Fire apps, ahead of the Android-based ereader/tablet's arrival next week. Among the promoted titles will be Facebook, Pandora, Netflix and Rhapsody, along with games such as Words With Friends and Plants vs. Zombies. Amazon is also pushing its 1-Click payment system for paid apps.
Titles bought on the Kindle Fire through the Amazon Appstore for Android will also be available to download on other Android-based devices with the store installed. As has been the case since the Amazon Appstore's launch on phones, the retailer will be offering a premium app for free download each day to Kindle Fire owners. Amazon will be testing each app to make sure it plays nicely with its custom interface and the underlying Gingerbread OS.
The Weather Channel, Allrecipes, Bloomberg, Cut the Rope, Doodle Fit, Doodle Jump, Fruit Ninja, Jenga, LinkedIn, Zillow, Airport Mania, Battleheart, Pulse, The Cat in the Hat, Quickoffice Pro, Jamie's 20-Minute Meals, IMDb Movies & TV, and Monkey Preschool Lunchbox will all be available, as will games from Zynga, EA, Gameloft, PopCap and Rovio. The Kindle Fire is expected to begin shipping to pre-order customers on November 15; check out our full launch report here.
[vms fd12577bc2619bc63569]