Amazon plans to launch physical convenience stores, sources claim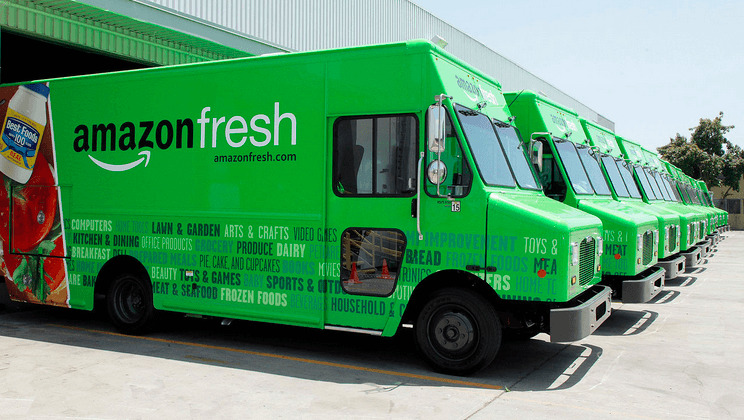 Sources have surfaced with a twist on the Amazon grocery store rumors we've been hearing — the company reportedly plans to launch physical convenience stores, as well as curbside grocery pickup locations for those who place an order online. This news follows a previous report in which we heard Samsung was considering opening its own grocery stores with a drive-thru of some sort, allowing customers to order online, then have the groceries loaded directly into their vehicle.
According to sources speaking with the WSJ, Amazon is planning to launch small physical stores that will offer the same kind of limited but useful array of products as other convenience stores: bread, milk, meat, and some other perishable items. The stores would also be tapped into the larger Amazon ecosystem, though, with some kind of physical devices located in store enabling customers to order other items for pickup — it is suggested those items could be things like cereal and peanut butter.
The company apparently is keen to launch its drive-thru service, too, with the sources saying Amazon wants to launch drive-in locations for grocery order pickups. At these locations, Amazon workers will bring grocery orders directly to one's vehicle. To ensure wait times aren't too long, the sources say Amazon is developing technology for reading license plates.
These grocery stores are supposedly being called Project Como within Amazon, and they'll reportedly be limited only to customers who have the company's Fresh subscription; those in service areas can now get that subscription for $15/month if they have a Prime membership. Assuming these stores do launch, it won't be the first time Amazon has opened physical destinations: the company is increasingly rolling out physical bookstores in big cities around the nation.
SOURCE: Wall Street Journal