Amazon orders 100,000 Rivian electric delivery vans to go green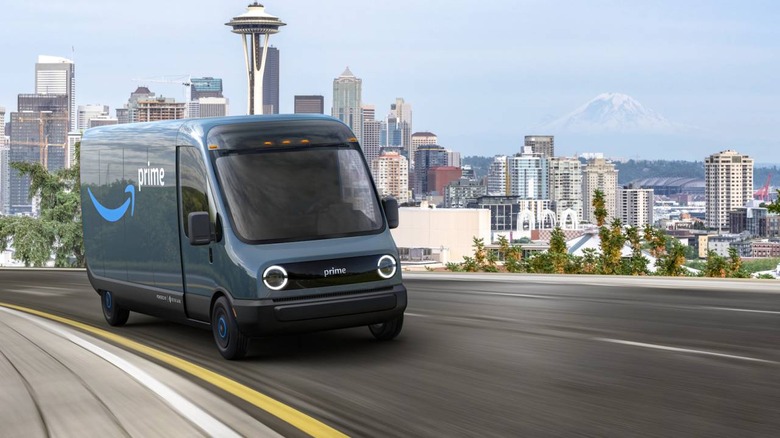 Amazon has ordered 100,000 electric delivery vans from startup Rivian, arguably the biggest sign of support so far for the EV startup. The automaker broke cover in 2017 with its first two products, an SUV and a pickup truck, both based on the same all-electric "skateboard" platform that Rivian plans to use as its secret weapon.
That platform contains the propulsion motors, batteries, brakes, and other architecture for an electric vehicle. While so far Rivian has shown two full-sized bodies, the platform itself could be resized to make different scaled EVs, accommodate different battery pack sizes, or variations on front, rear, or all-wheel drive. The R1S electric SUV and R1T electric pickup will offer up to 400 miles of range, and with availability expected in the US from late 2020.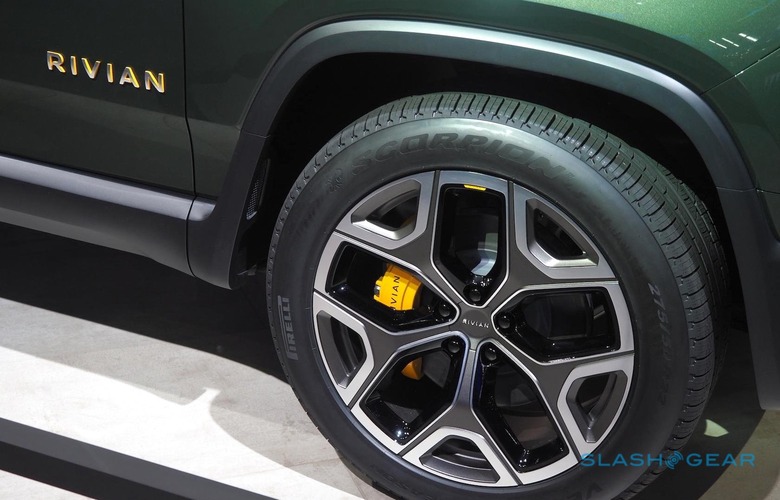 Now, Rivian is set to make a huge number of electric delivery vans for retail behemoth Amazon. CEO Jeff Bezos confirmed the order this morning, speaking at the National Press Club in Washington D.C., where he confirmed Amazon had signed the Climate Pledge. The retailer is on track to meet the terms of the Paris climate agreement ten years early, Bezos said.
As part of that green push, there'll be a huge number of new electric transportation options for Amazon to use for its deliveries. 100,000 Rivian delivery vehicles are expected to be in the Amazon fleet by 2030, Amazon says. The first production vehicles should be delivering to customers in 2021, with 10,000 operating as early as 2022.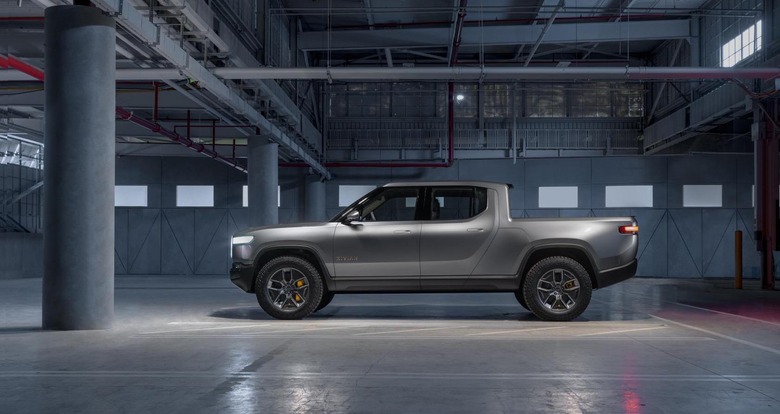 Amazon's interest in Rivian comes as no surprise, mind. The company was among the first to invest in the new automaker, leading a $700 million round into the Tesla rival earlier this year.
This order, though, is another sign of just how seriously the industry is taking Rivian. It will also put the startup's ability to deliver on significant orders – rather than operate in a far smaller niche – to the test. There, the deal inked with Ford back in April of this year is likely to be instrumental.
Ford invested $500 million into Rivian, and said at the time that it would be building a new vehicle based on the company's platform. That will join, rather than replace, the all-electric Ford F-150 pickup that's already in development. Ford, meanwhile, will help Rivian with its logistics and manufacturing, giving the startup a helpful insight into mass-production.
Speaking at the announcement of the deal, Ford President and CEO Jim Hackett said "we believe Rivian can benefit from Ford's industrial expertise and resources." Joe Hinrichs, Ford President of Automotive, joined the Rivian board of directors. Rivian has a 2.6 million square-foot manufacturing plant in Normal, Ill.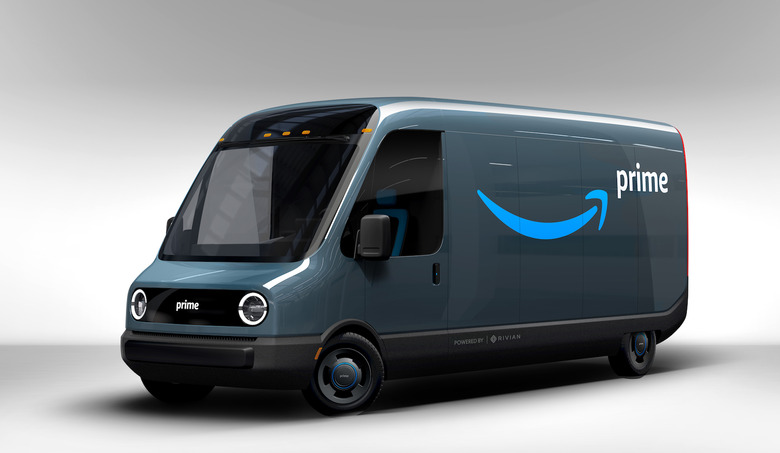 The new Amazon vans will leverage much of the technology developed for the R1T and R1S, Rivian confirmed to SlashGear today. That will include the battery, powertrain, thermal systems, controls, electrical network, and connectivity platform. As for the body, and the interior, they will be designed specifically with Amazon's last-mile delivery operations in mind, as will the suspension and application software.
While there'll be differences, therefore, Rivian insists that the commonality of parts and technologies will only benefit its consumer vehicles, allowing for economies of scale and more. Similarly, this Amazon project will not delay the R1 program, Rivian tells us, with deliveries for the the R1T and R1S both still on track to begin at the end of 2020.