Amazon may revive Syfy's The Expanse with ongoing talks tipped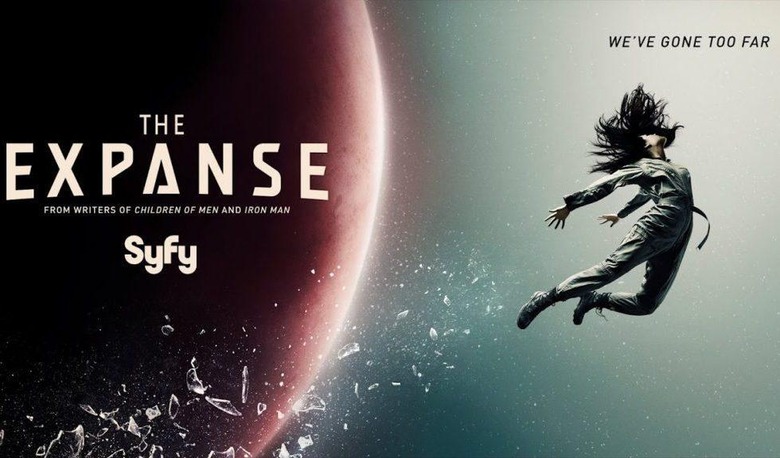 Syfy recently cancelled hit TV show The Expanse due to the limited rights it has for the show, and now Amazon is in talks to acquire it. The series has been called one of the best TV sci-fi shows ever, and we've known since the cancellation announcement that series producer Alcon Television Group planned to shop it around to other destinations.The Expanse is a science fiction drama that, despite its huge success (relatively speaking), will only get three seasons at Syfy. The reason for the cancellation was said to be due to Syfy's lack of digital distribution rights. Live television subscribers are dwindling quickly and lack of streaming made The Expanse an expensive burden for Syfy.
It has been expected since announcement that one of the major streaming services would acquire the show — it would be a great way to earn new subscribers given the series' popularity. Though the potential existed that Hulu may grab it, many expect it will come down to either Netflix or Amazon, both companies that are quickly expanding their original programming.
Amazon is first up to bat, according to a report from Deadline, which reports that the company is currently in talks with Alcon about getting the series. These talks are ongoing, according to the sources who tipped them, and may not pan out. Amazon hasn't confirmed the discussions.
Assuming a different company or network does pick up the show, we'll likely see it come with digital distribution, meaning the opportunity to stream the show. Fans have called on Netflix to step in and order a fourth season if Amazon declines; current petitions have gathered signatures in the six figures in the last week or so since the cancellation announcement.
SOURCE: Deadline