Syfy cancels The Expanse, but the show may live on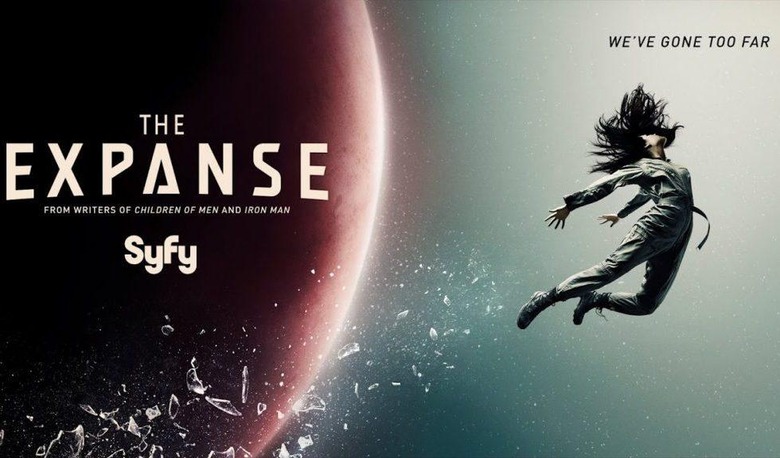 Syfy, the network notorious for cheesy but fun movies, has canceled its science fiction hit The Expanse. It's a surprising blow to fans who have fallen in love with the futuristic drama, which itself has earned ample praise as one of the best sci-fi shows currently on TV. This season will wrap up and mark the end to The Expanse's life on Syfy, but the series may live on.The Expanse has enjoyed critical acclaim and largely positive viewer reviews, many proclaiming the series as one of TV's best sci-fi shows. Despite that, Syfy has pulled the plug, according to Deadline; it turned down the chance to renew it for a fourth season. Season three will wrap up in early July.
Why would Syfy abandon one of its biggest sci-fi hits? NBUniversal called it a difficult decision, and Deadline hears that its decision may have been spurred by its restrictive rights for the series. Syfy is limited to first-run linear rights in the US, which is a big problem at a time when many people turn to streaming and binge-watching.
Despite the popularity, Syfy has seen the show's viewing numbers slowly drop each season, putting its performance below both newly renewed The Magicians and Krypton. Without being able to tap the streaming market, Syfy apparently saw better investment in its other popular offerings.
However, The Expanse fans shouldn't anguish just yet. The show is produced and financed by Alcon Television Group, which will start shopping the show around for a new home. Given its existing success and favorable reviews, it's possible we'll see the series acquired by a different company, potentially a streaming service looking to add another "original" to its library.
SOURCE: Deadline