Last year, Apple removed the standard 3.5mm headphone jack from the iPhone 7, a "courageous" move, but one that has put us in a world where dongles are now the norm. With Google's new Pixel 2 smartphones also ditching the 3.5mm jack, the era when we could charge our devices and use wired headphones at the same time is quickly coming to an end. Fortunately Amazon is here to rectify the situation, at least for iPhone users, with a dongle that slightly undercuts Belkin's new solution in price.
Amazon's own Basics brand has begun producing a Lighting to 3.5mm headphone jack adapter, allowing iPhone 7, iPhone 8, and future iPhone X owners to connect wired headphones and the charging cable at the same time. It's priced at $30 and available for purchase now.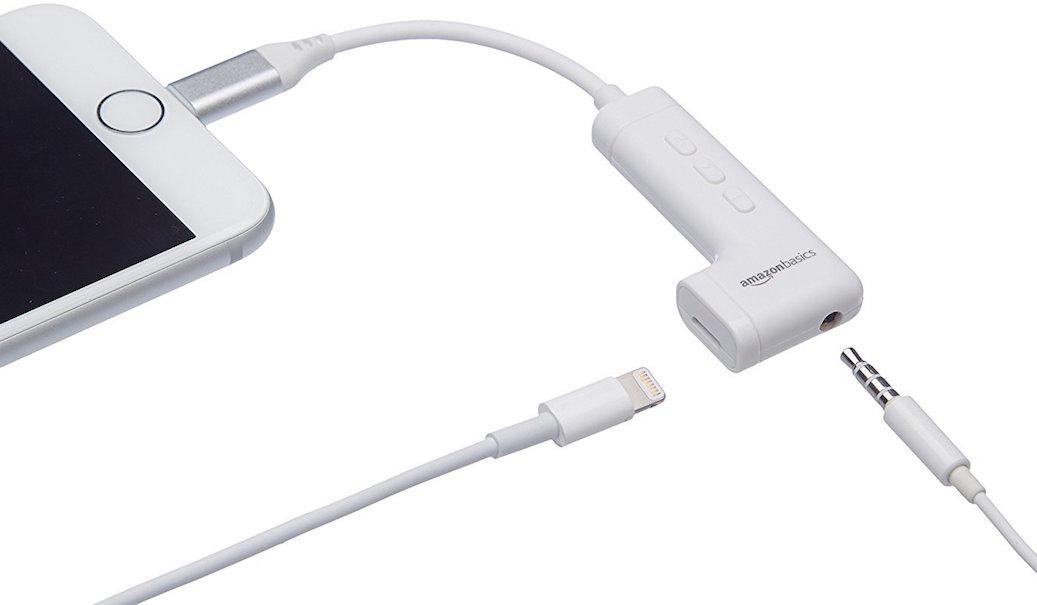 While it's still disappointing that products like this are becoming so common, Amazon's dongle does outdo Belkin's new adapter, which Apple officially sells, in two ways. First, it's $5 cheaper; second, it's smaller and more compact than Belkin's rectangle, making it easier to carry around.
It may not completely remove the sting of buying a piece of plastic that was previously unnecessary, but it'll save iPhone owners a few bucks if they want to listen to music and charge.
SOURCE Amazon