Amazon LOVEFiLM PS3 on-demand app tweaked with Watchlist and HD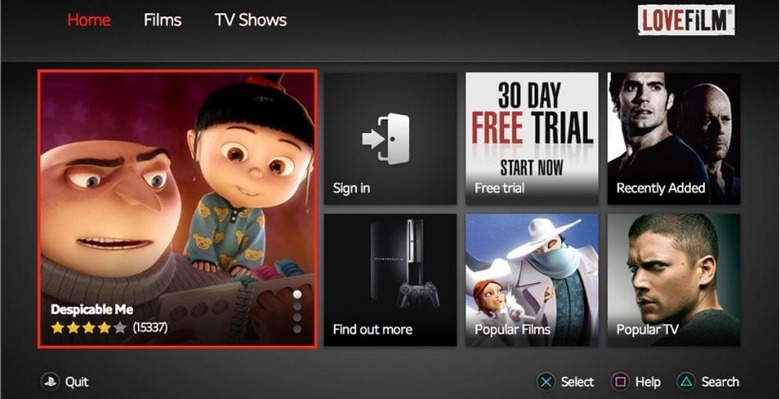 Amazon's new LOVEFiLM app has made its debut, with PS3 owners the first to experience the streaming media service's new search, recommendation, and watchlist UI on their consoles. The update – which will eventually be pushed out to all LOVEFiLM Instant platforms, including Xbox 360, Wii U, and others – now allows subscribers to build out a playlist of titles for those late-night "let's slump in front of the TV and not have to move to change what's on" sessions; PS3 owners also get a bonus in the shape of high-definition content support.
Although watchlist functionality has been present for Netflix US on-demand subscribers for some time, the ability to create a playlist has been largely absent outside of that country. In the UK, for instance, Netflix lacks the ability to create a "My Queue" list, despite regular requests from users.
Now, though, LOVEFiLM users in the UK and Germany will be able to line up a number of shows to watch, with the list synchronized across all apps and sites that are logged into the same account. There's also a new homepage layout, which includes a "last viewed" widget with details on what was last played, what device played it, and what viewing point was reached, making it easier to resume.
Otherwise, there's new search functionality and an updated recommendation engine, and LOVEFiLM has tweaked the UI in general to make things easier to navigate. The new PS3 app is available now, though LOVEFiLM hasn't said when exactly those with other internet-connected devices will get it.