Amazon Locker Gets Stealth Launch, Caught On Video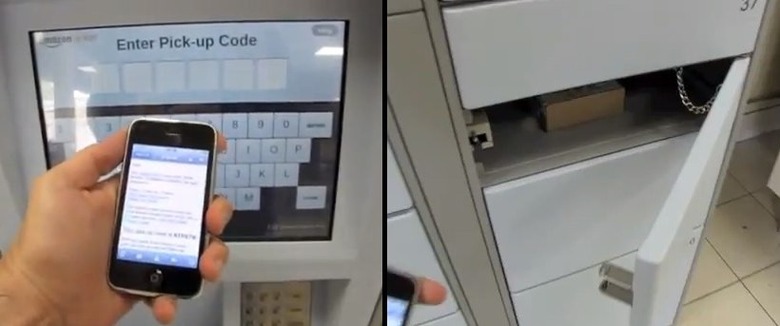 Amazon Locker has quietly gone live, with the option to have orders shipped to a locker system at a local 7-Eleven or other store showing up in the address book of some customers. In Seattle, GeekWire's nearest store showed up as a delivery option and they caught the whole collection system on video, which you can see after the cut.
As expected, the collection process is straightforward. Amazon sends an email with a pick-up code for the locker location you select during the ordering process, telling you that the parcel is ready and waiting. At the lockers, you punch in that code on the touchscreen: the display shows you which of the differently sized cubbies the package is inside, and then pops open the door. A reminder flashes up to get you to close the door.
What's not entirely clear is what happens if you accidentally close the locker before taking out everything you've ordered; we're guessing the same access code won't work a second time, unless there's some sort of time delay to the system. Still, it's a slick and convenient way to buy online without having to worry about being around to sign for delivery, and Amazon is likely to give it the official announcement any time now.