Amazon 'Local Services' sets you up with install pros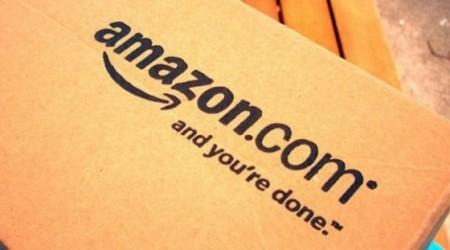 TVs, home security cameras, maybe even a ceiling fan. There are plenty of things you might want to buy from Amazon, but then that creeping doubt sets in. Do you know how to set this up? Does the person you're buying it all for know how to mount a TV? It's been a nagging part of the shop-from-home scenario for quite a while, but Amazon is taking steps to help you really get up and running. Their long-rumored 'Local Services' feature is now live.
Local Services finds things you're shopping for (the best and easiest example is a TV mount for your wall), which you might not be proficient enough to set-up yourself, and offers to send a local repairman out to assist you.
For acting as a liaison, Amazon will take a 20% cut on services that cost under $1,000. If it's above that threshold, Amazon generously reduces their take to 15%.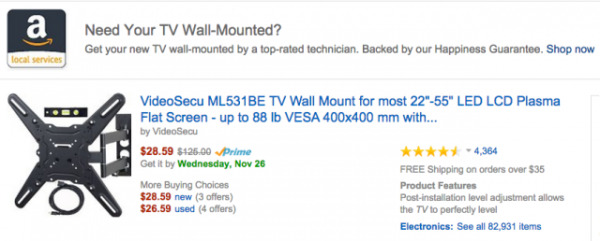 The service is still in beta, and available in limited areas of the country. Though the list of areas is currently available on Amazon's website, you won't really have to worry about it. If you are in an area supported for Local Services, a banner ad will pop up when you're shopping, offering the service up with your purchase.
Amazon Local Services is easy to use, and rolls set-up into one easy transaction. It also makes sites like Angie's List or Best Buy's Geek Squad a bit less useful for many, but that's Amazon's game. We do like that it brings business back to the independent sector, though.
Source: Amazon
Via: Re/Code