Amazon Lands Digital Video Agreement With Twentieth Century Fox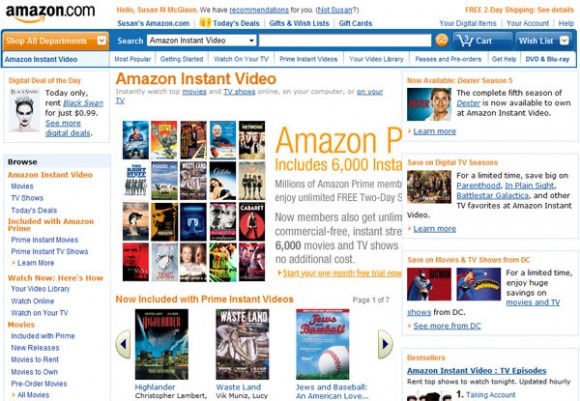 Amazon has been making a lot of news this week over some leaked photos and a bit of information on its coming tablet. Apparently the tablet was based on the epic fail PlayBook from RIM. I hope the Amazon offering is better than RIM was able to offer. The deal that Amazon announced today is a video streaming agreement with Twentieth Century Fox that allows Amazon Prime members to get new video.
The addition of the new content brings the total number of TV shows and movies to 11,000. The new content won't land until later this fall though. The agreement will bring access to old and questionably valuable content like "Speed," "Mrs. Doubtfire," "Doctor Dolittle," "Last of the Mohicans," and "Office Space," "The Longest Day," and "All About Eve. The deal will also bring access to new TV shows.
The TV shows will include "24," "The X-Files," "NYPD Blue," "Arrested Development," "Buffy the Vampire Slayer," "Ally McBeal, and "The Wonder Years." Is any of that video appealing to you? You can get some of that stuff on Hulu already.
"We have received very positive feedback from Prime members about Prime instant videos. Customers love the instant access to thousands of movie and TV favorites," said Steve Oliver, director of Video at Amazon.com. "Since the launch of Prime instant videos in February, we have more than doubled the library to 11,000 titles and will continue to add more of our customers' favorite movies and TV shows to Prime instant videos."