Amazon Kindle tablet November launch looks increasingly likely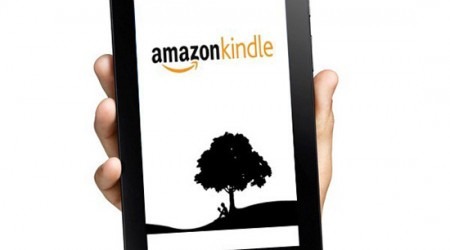 More signs of a November launch for the Amazon Kindle tablet, as supply chain checks suggest that the bulk order of touch panel controller ICs used in the upcoming 7-inch slate should be in the retailer's hands – or, at least, those of its assembly partner – by the end of that month. ILI Technology (aka Ilitek) is supplying Amazon with 5m controller ICs, the Commercial Times reports, expected to show up in the $250 tablet that the online retailer hopes will best Apple's iPad.
Supposed hands-on reports with prototypes of the tablet earlier this month suggested that Amazon was expecting the device to ship before the end of November. As well as offering Kindle ebook access, it will also be positioned as a multimedia consumption tool thanks to bundled access to Amazon Prime streaming and MP3 cloud storage access.
Amazon is believed to have heavily customized a smartphone iteration of Android, rather than using Honeycomb, locking the OS down with its own custom UI and removing support for the Android Market. Instead, Amazon will position its own Appstore for Android as the main way to add new functionality; none of the official Google apps, like Gmail, will be present on the device.
Still, analysts seem confident that Amazon will have no problem using up all 5m of those controllers. Last month, predictions of 5m Kindle tablet sales in Q4 2011 were made, assuming that no supply chain issues hindered shipments. Other specifications include a two-finger multitouch capacitive display, 6GB of integrated storage and a single-core processor, though no cameras.
[via DigiTimes]