Amazon Kindle sold out: three month delay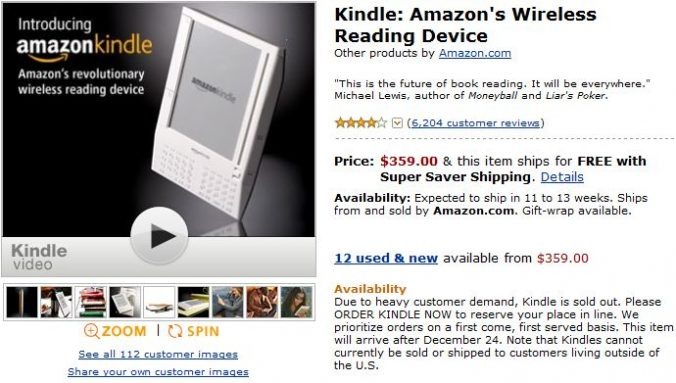 We may receive a commission on purchases made from links.
Amazon have either underestimated the Oprah-effect or merely messed up on their stock management: shipping on the Kindle ebook reader is currently listed as in 11 to 13 weeks time, overshooting Christmas and pegging deliveries as sometime in Q1 2009.  That makes the second year in a row that the retailer could not meet demand.
Last year, Amazon could at least use the excuse that they were ramping up production on the newly announced device.  Based around a monochrome e-ink display, the Kindle includes EVDO connectivity to wirelessly download books from the company's store.
Oprah Winfrey warmly endorsed the Kindle on her show back in October, in a move that was predicted to see sales of the ebook reader rapidly rise.  However Amazon are also rumored to be preparing the Kindle's replacement, once expected to be on the market by this holiday season, but now believed to be delayed until Q1 2009.  It's unclear what sort of overlap, if any, existing Kindle orders will have with shipments of the new device.
[via I4U]